Truth or Dare (The Starter Game)
The basic Truth or Dare Starter Game. A random pairing or dares and questions with over 7,500 possible combinations. This is  great party game.

Tell me the truth. What is your favorite thing to do alone?


-or-
I dare you to Select another player and describe in detail what you would have them do if they were your slave for the next hour. What would you have them do? (The selected player must then accept or reject the offer to become your slave.)



Over 100 truth or dare questions. Truth or Dare question and dares for girls, boys, teens and adults. Check out our main Truth or Dare Main Page.
Fun get to know you questions for all ages home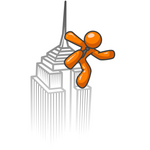 Join the conversation on facebook.
<<Previous Page - Random Questons Relaod Page >>

When was your first time, Fifty Firsts

A penny saved is a penny earned - Ben Franklin