We have over 500 get to know you questions.
Top Questions- Reload Random Questions
Here are some Random Questions:
When did you come close to death?

What do you like (did you like) best about being single?

What book inspires you?

What things are you shallow about?

What is the most money you have ever held in your hand?

What technology do you wish you understood better?

When you have a sweet tooth what food do you crave?

What do you "know now" that you wish you "knew then"?

When have you make a bargain with god?

Where do you like to get your news?

What personality quirk will you indulge when you are old?

What three adjectives best describe you?

When was the last time you needed someone to talk to?

Would you rather be rich of famous?

When was the last time you laughed so hard you cried?

When is it good to be Lazy?

Who is someone from your past that you are sorry you lost track of?

Do you like short or long hair on someone of the opposite sex?

How old do you want to live to?

What do your actions today say about your priorities ?

What was your favorite childhood toy

What historical injustice still upsets you?

Would you like to know the day you are going to die ahead of time?

What band would you camp out all night to get tickets to see?

.
Get to Know You Questions can make a fun party game or icebreaker. In may situations the questions are sufficient. But if you are playing the role of host/hostest you may want something a little more formal. See the Games page for ideas.

Happy mingling

Fun get to know you questions for all ages home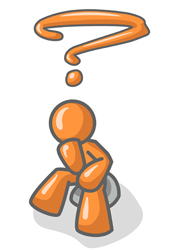 All Questions . . . <<Previous Page -Top Questions- Random Questions -Next Page>>
Page Number -1- -2- -3- -4- -5- -6- -7- -8- -9- -10-
-11- -12- -13- -14- -15- -16- -17- -18- -19- -20-
Check It Out: Humor : 99 Humorous, amusing and thought provoking questions and ponderables.