We have over 500 get to know you questions.
Top Questions- Reload Random Questions
Here are some Random Questions:
What national park would you like to go to?

What is your favorite picture of yourself?

What is the funniest thing you have heard a child say?

What do you think is beyond the stars?

What habit would you like to be able to break?

What would be your personal hell?

Would you sell one of you kidneys for $75,000?

Have you ever loved someone you have not met?

What College sports team is your favorite?

What changes do you find hard the accept?

What phrase or idiom do you think is makes no sense?

Who was your best friend growing up?

When was the last time you needed someone to talk to?

Do you have any brothers or sisters?

Do you have any goals that were imposed upon you?

What is something you know you do differently than most people?

At what point did you life change for the better?

Do you get along with your parents?

Who was the first person who had a crush on you?

When are you at your best?

What is a cause that you are willing to fight for?

How many e-mails do you get in a day?

What is your favorite thing about summer?

What are you looking forward to this weekend?

.
Get to Know You Questions can make a fun party game or icebreaker. In may situations the questions are sufficient. But if you are playing the role of host/hostest you may want something a little more formal. See the Games page for ideas.

Happy mingling

Fun get to know you questions for all ages home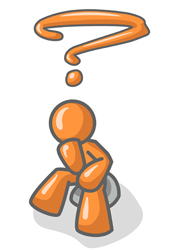 All Questions . . . <<Previous Page -Top Questions- Random Questions -Next Page>>
Page Number -1- -2- -3- -4- -5- -6- -7- -8- -9- -10-
-11- -12- -13- -14- -15- -16- -17- -18- -19- -20-
Check It Out: Humor : 99 Humorous, amusing and thought provoking questions and ponderables.