We have over 500 get to know you questions.
Top Questions- Reload Random Questions
Here are some Random Questions:
Where were you on September 11th 2001?

What book made you cry?

If you had next Monday off, what would you do with it?

If you had to spend the rest of your life eating the food of one country, which one would it be?

What question should you never ask a man?

How do you think the American family will change over the next 25 years?

What song was unique to your family growing up?

What commercial do you like?

If you had an extra room in your house what would you use it for?

What is your favorite breakfast food?

What colors do you like to dress in?

What are you afraid of?

When was the last time you went barefoot in public?

What is the ideal comfort food?

What was the scariest moment of your life?

Where were you in life 5 years ago?

Would you rather have many casual friends or one very close one?

What political 3rd party do you sympathise with ?

Where is your family blood line from?

When you are under stress, do you prefer to be alone or do you seek comfort in friends?

If you where an alien and you could abduct anyone on earth, who would you abduct and why?

What disease frightens you?

When have you make a bargain with god?

What is a truly great black and white movie?

.
Get to Know You Questions can make a fun party game or icebreaker. In may situations the questions are sufficient. But if you are playing the role of host/hostest you may want something a little more formal. See the Games page for ideas.

Happy mingling

Fun get to know you questions for all ages home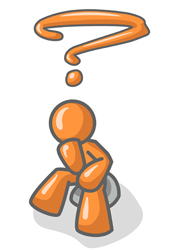 All Questions . . . <<Previous Page -Top Questions- Random Questions -Next Page>>
Page Number -1- -2- -3- -4- -5- -6- -7- -8- -9- -10-
-11- -12- -13- -14- -15- -16- -17- -18- -19- -20-
Check It Out: Humor : 99 Humorous, amusing and thought provoking questions and ponderables.