Random questions from the 1000 plus get to know you questions in our library.

Here are 25 Random Get to Know You Questions and Conversation Starters:
What is your favorite book?

What song typifies the 70's?

What pet frightens you?

Why were you given your name?

Have you ever been in a food fight?

What exotic pet would you like to have?

What was the last thing that you lost and later found?

When was the last time you felt gods influence in your life?

What makes you happy?

Do you believe a long distance relationship can work?

What do you "know now" that you wish you "knew then"?

Where were you in life 10 years ago?

If you did not need the money what would you do for work?

If you could win a 'life-time supply' of anything what would you want it to be?

How did you start working for your current employer?

What was the last vacation you went on?

When getting your picture taken, does your smile show your teeth?

What American city does not deserve a place on the map? Why?

How do you make a tough decision?

If you were going to get a tattoo, what would it be and where?

Would you rather be rich or healthy?

Where would you like to go that is "off the beaten bath"?

What cause are you willing to fight for?

When was the first time you took responsibility for someone else's mistake?



A new get to know you question every day. Join the conversation on facebook.
Fun get to know you questions for all ages home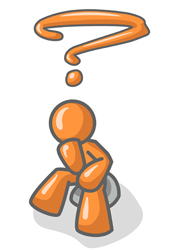 All Questions . . . <<Previous Page -Top Questions- Random Questions -Next Page>>
Page Number -1- -2- -3- -4- -5- -6- -7- -8- -9- -10-
-11- -12- -13- -14- -15- -16- -17- -18- -19- -20-
-21- -22- -23- -24- -25- -26- -27- -28- -29- -30-
Check It Out: Humor : 99 Humorous, amusing and thought provoking questions and ponderables.
Success is a lousy teacher. It seduces smart people into thinking they can t lose. – Bill Gates