Random questions from the 1000 plus get to know you questions in our library.

Here are 25 Random Get to Know You Questions and Conversation Starters:
Who is the meanest person you know?

Who was the first person who you cared more about their well being than your own?

How do you make a tough decision?

What subject do you wish you had paid more attention to in school?

What was your first paying job?

If you could bring one thing from the 1950's to the present day what would it be?

What personality traits do you look for in a partner?

When is it more important to listen than to talk?

When was the last time you felt gods influence in your life?

When in your life have you had a "now or never" moment?

What band would you camp out all night to get tickets to see?

Is there any job you would want to work for 50 years?

What is the furthest north you have traveled?

If you could ask God a question what would it be?

Do you kiss with your eyes closed?

What do you think is the most difficult sport?

How do you express love?

If you could change careers tomorrow what would you do?

What business would you want to start that would make a difference in the world?

What is the most beautiful language?

What is the most played song in your music library?

What place would you like to visit?

When was the last time you climbed a tree?

What song defines your childhood?



A new get to know you question every day. Join the conversation on facebook.
Fun get to know you questions for all ages home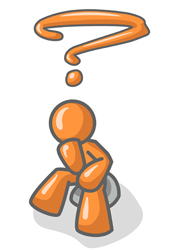 All Questions . . . <<Previous Page -Top Questions- Random Questions -Next Page>>
Page Number -1- -2- -3- -4- -5- -6- -7- -8- -9- -10-
-11- -12- -13- -14- -15- -16- -17- -18- -19- -20-
-21- -22- -23- -24- -25- -26- -27- -28- -29- -30-
Check It Out: Humor : 99 Humorous, amusing and thought provoking questions and ponderables.
Speak softly and carry a big stick. - Theodore Roosevelt