Random questions from the 1000 plus get to know you questions in our library.

Here are 25 Random Get to Know You Questions and Conversation Starters:
What do you think makes a person good-looking?

What is the furthest south you have traveled?

What book have you attempted to read several times but have never been able to finish?

What would be your personal hell?

What would you like to add to your life?

Is it ever right to do the wrong thing? Is it ever wrong to do the right thing?

How can you tell when someone is lying to you?

What is the best home field advantage in sports?

Have you ever cried to get something you wanted?

When was the last time you felt like you had enough sleep?

What commercial do you like?

What is the funniest thing you have heard a child say?

Does your heart rule your mind or your mind rule your heart?

What is the worst trip you have ever been on?

What song do you have memorized?

What technology do you think you will never adopt?

Who is someone that you are sorry that you disrespected?

What changes do you find hard the accept?

What technology scares you?

Have you ever been in a car accident?

What College/University did you want to attend but did not?

If you life had a sound track what song would you pick for it?

What dish do you cook well?

What does it mean to" be a man" in today's society?



A new get to know you question every day. Join the conversation on facebook.
Fun get to know you questions for all ages home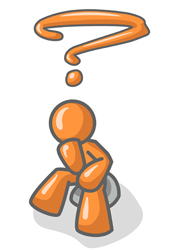 All Questions . . . <<Previous Page -Top Questions- Random Questions -Next Page>>
Page Number -1- -2- -3- -4- -5- -6- -7- -8- -9- -10-
-11- -12- -13- -14- -15- -16- -17- -18- -19- -20-
-21- -22- -23- -24- -25- -26- -27- -28- -29- -30-
Check It Out: Humor : 99 Humorous, amusing and thought provoking questions and ponderables.
Always be nice to bankers. Always be nice to pension fund managers. Always be nice to the media. In that order. - John Gotti