Random questions from the 1000 plus get to know you questions in our library.

Here are 25 Random Get to Know You Questions and Conversation Starters:
What historical culture fascinates you?

Where were you in life 5 years ago?

What turns you on creatively, spiritually or emotionally?

What are you afraid of?

Why were you given your name?

When in your life have you been humbled?

How easy would it be for you to take a year off?

Is it easier to give help or receive help?

What food scares you?

On scale of 1-10 how strict where your parents?

What lessons from the bible can you use today?

What food is too much work for you to eat?

What do you like to learn about?

Have you ever been in a food fight?

What makes you feel safe?

How would you like your family to commemorate your life?

What landmark symbolizes America?

What is there about money that you do not understand but would like to?

What does lifelong learning mean to you?

What environmental message do you disagree with?

What was the first big thing you bought with your own money?

What national park would you like to go to?

Who taught you to ride a bike?

How old where you when you got your first computer?



A new get to know you question every day. Join the conversation on facebook.
Fun get to know you questions for all ages home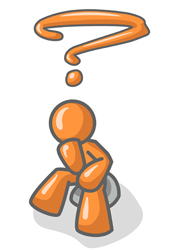 All Questions . . . <<Previous Page -Top Questions- Random Questions -Next Page>>
Page Number -1- -2- -3- -4- -5- -6- -7- -8- -9- -10-
-11- -12- -13- -14- -15- -16- -17- -18- -19- -20-
-21- -22- -23- -24- -25- -26- -27- -28- -29- -30-
Check It Out: Humor : 99 Humorous, amusing and thought provoking questions and ponderables.
The only man who never makes a mistake is the man who never does anything. - Theodore Roosevelt