Random questions from the 1000 plus get to know you questions in our library.

Here are 25 Random Get to Know You Questions and Conversation Starters:
Who is your favorite female movie star?

When was your best Valentine Day?

What piece of technology do you not own but would like to?

Which member of your extended family are you closest to?

What is the worst air travel experience you have ever had?

Did you ever have a crush on one of your teachers?

Who is the most dependable person in your life?

How would you describe your investing strategy?

What does lifelong learning mean to you?

What is something unusual you like to put on a sandwich?

What sports team do you love to see lose?

If you could be famous for doing anything, what would you want it to be?

How old should a child be when they learn about money?

What charity do you support?

What changes do you find hard the accept?

Who do you love enough to cook or bake for?

What class in school has proven to be the lease useful?

What is the worst physical pain you have ever been in?

What in today's society do you feel should be free but is not?

When was the last time you were happy for no reason?

What word do you love the sound of?

How do you know when you are in love?

When was the last time you laughed so hard you cried?

What food would you starve without?



A new get to know you question every day. Join the conversation on facebook.
Fun get to know you questions for all ages home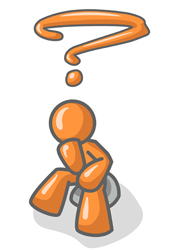 All Questions . . . <<Previous Page -Top Questions- Random Questions -Next Page>>
Page Number -1- -2- -3- -4- -5- -6- -7- -8- -9- -10-
-11- -12- -13- -14- -15- -16- -17- -18- -19- -20-
-21- -22- -23- -24- -25- -26- -27- -28- -29- -30-
Check It Out: Humor : 99 Humorous, amusing and thought provoking questions and ponderables.
Youth is a wonderful thing. What a crime to waste it the young - George Bernard Shaw