Random questions from the 1000 plus get to know you questions in our library.

Here are 25 Random Get to Know You Questions and Conversation Starters:
What does lifelong learning mean to you?

Would you download pirated music?

What is one thing you like about being an adult?

What is there about money that you do not understand but would like to?

How do you prefer to get bad news?

Do you prefer sunrises or sunsets? Why?

What is your ringtone?

Did you have an imaginary friend as a child?

In what ways has your world view evolved?

When did your mouth get you into trouble?

What American city does not deserve a place on the map? Why?

When was the last time you counted your blessings?

Can you do your job working from home?

What charity do you support?

Who attempts to impress you?

What movie scares you?

What movie provided you with a new perspective?

What was your biggest Christmas disappointment?

What do you do to wake up in the morning?

What technology bugs you when other people refuse to adopt it?

What was something that you could find 10 years ago but cannot find now?

When was the last time you laughed so hard you cried?

What slang word or phrase is most over used?

What is your favorite thing about your mom?



A new get to know you question every day. Join the conversation on facebook.
Fun get to know you questions for all ages home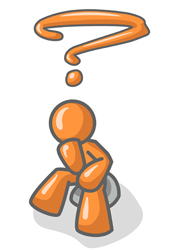 All Questions . . . <<Previous Page -Top Questions- Random Questions -Next Page>>
Page Number -1- -2- -3- -4- -5- -6- -7- -8- -9- -10-
-11- -12- -13- -14- -15- -16- -17- -18- -19- -20-
-21- -22- -23- -24- -25- -26- -27- -28- -29- -30-
Check It Out: Humor : 99 Humorous, amusing and thought provoking questions and ponderables.
Don't be so humble - you are not that great. - Golda Meir