Random questions from the 1000 plus get to know you questions in our library.

Here are 25 Random Get to Know You Questions and Conversation Starters:
If you were to attend a costume party tonight, what or whom would you go as?

When is it more important to listen than to talk?

What is the furthest south you have traveled?

What was your first paying job?

When was your last encounter with wildlife?

What do you were for pajamas?

When have you performed for a crowd?

Who's what the last funeral you went to?

What is the scariest crowd you have ever been in?

When in your life have you been humbled?

When was a time in your life when you where seeking attention?

If you had a 60 second Super Bowl advertisement what would you want to show a billion people?

What do you respect about soldiers?

What College/University did you want to attend but did not?

What technology do you think you will never adopt?

When was the last time you needed someone to talk to?

What is a small luxury that you treat yourself to?

What was the last vacation you went on?

Have you ever been in a food fight?

Have you ever had a really unusual job?

Have you ever been on tv?

What makes you stubborn?

What are your marketable skills?

What was the most interesting biography that you have read?



A new get to know you question every day. Join the conversation on facebook.
Fun get to know you questions for all ages home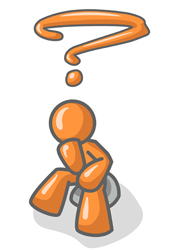 All Questions . . . <<Previous Page -Top Questions- Random Questions -Next Page>>
Page Number -1- -2- -3- -4- -5- -6- -7- -8- -9- -10-
-11- -12- -13- -14- -15- -16- -17- -18- -19- -20-
-21- -22- -23- -24- -25- -26- -27- -28- -29- -30-
Check It Out: Humor : 99 Humorous, amusing and thought provoking questions and ponderables.
Don't be so humble - you are not that great. - Golda Meir