Random questions from the 1000 plus get to know you questions in our library.

Here are 25 Random Get to Know You Questions and Conversation Starters:
Are you annoyed when other people do not "follow the rules" even if it does not effect you?

What was the first concert you went to see?

What was your first bike like?

What gives you hope for humanity?

What goal do you have that you would not share with your parents?

What monthly bill do you think is the best value for the money?

When have you make a bargain with god?

Do you subscribe to any forms of alternative medicine?

If you where to teach a class what would you teach?

Have you ever been stung by a bee?

Is there anything that you absolutely refuse to do under any circumstances?

What did you have for Sunday dinner growing up?

What is the saddest movie?

If you where a police officer for one day what would you do with the authority?

Do you have any goals that were imposed upon you?

What food would you starve without?

What food makes you think of Christmas?

What is your favorite breakfast food?

What makes you laugh?

What is the worst break-up you have had?

When in your life have you been humbled?

Do you have any hidden talents?

How old is too old?

What is your favorite movie line?



A new get to know you question every day. Join the conversation on facebook.
Fun get to know you questions for all ages home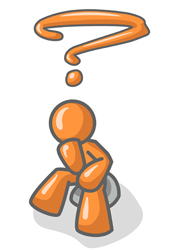 All Questions . . . <<Previous Page -Top Questions- Random Questions -Next Page>>
Page Number -1- -2- -3- -4- -5- -6- -7- -8- -9- -10-
-11- -12- -13- -14- -15- -16- -17- -18- -19- -20-
-21- -22- -23- -24- -25- -26- -27- -28- -29- -30-
Check It Out: Humor : 99 Humorous, amusing and thought provoking questions and ponderables.
Age is all mind over matter, If you don t mind, it doesn t matter. - Jack Benny