Random questions from the 1000 plus get to know you questions in our library.

Here are 25 Random Get to Know You Questions and Conversation Starters:
Where were you on September 11th 2001?

What do you do when you have to deliver bad news?

How long was your longest relationship?

When was the first time you took responsibility for someone else's mistake?

Do you still like to play with your food?

What is the nicest thing a friend has ever done for you?

When was the last time you felt powerless?

What three adjectives best describe you?

What is something you know you do differently than most people?

When was the last time you witnesses "professional courtesy"?

How many passwords do you have memorized?

What was the scariest moment of your life?

What is the worst trip you have ever been on?

What criteria do you think is most important when picking a College or university?

If you where in a Rock N' Roll band, what would your job be?

What would you do if you had a million dollars?

What would you do if you were invisible for a day?

When was the last time you went to church?

Who was the first person who had a crush on you?

Which one of your responsibilities do you wish you could get rid of?

What was some good advice that you did not follow?

What was the longest you've ever waited in

What is your bedtime?

What color underwear do you think the person to your right is wearing?



A new get to know you question every day. Join the conversation on facebook.
Fun get to know you questions for all ages home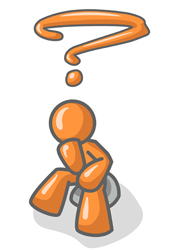 All Questions . . . <<Previous Page -Top Questions- Random Questions -Next Page>>
Page Number -1- -2- -3- -4- -5- -6- -7- -8- -9- -10-
-11- -12- -13- -14- -15- -16- -17- -18- -19- -20-
-21- -22- -23- -24- -25- -26- -27- -28- -29- -30-
Check It Out: Humor : 99 Humorous, amusing and thought provoking questions and ponderables.
With 10,000 dollars, we'd be millionaires! We could buy all kinds of useful things like...love! – Homer Simpson