Random questions from the 1000 plus get to know you questions in our library.

Here are 25 Random Get to Know You Questions and Conversation Starters:
What is your idea of heaven?

What is the key to finding happiness?

Where is the highest you have been and not in an airplane?

When was the last time you had to speak in public?

What is one thing you regret in life?

When was the first time you saw the ocean?

What do you remember about your Grandmother?

What small business would you like to start?

What do you love about your life?

How much time would you spend to save $100?

What is the saddest movie?

What place would you like to visit?

If you needed a Kidney, who do you think would be willing to donate one to you?

When in your life have you been shown mercy?

If you could have lunch with anyone living who would it be?

When was a magical moment in your life?

Who was your favorite teacher?

What major company would you like to work for?

Would you provide a false alibi for someone it they paid you 10,000 dollars?

Who taught you to cook?

When did you realized that Santa Clause was not real?

Did you ever think you were adopted?

What story from history inspires you?

If you had 1,000,000 dollars to give away, how would you do it?



A new get to know you question every day. Join the conversation on facebook.
Fun get to know you questions for all ages home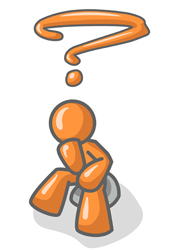 All Questions . . . <<Previous Page -Top Questions- Random Questions -Next Page>>
Page Number -1- -2- -3- -4- -5- -6- -7- -8- -9- -10-
-11- -12- -13- -14- -15- -16- -17- -18- -19- -20-
-21- -22- -23- -24- -25- -26- -27- -28- -29- -30-
Check It Out: Humor : 99 Humorous, amusing and thought provoking questions and ponderables.
It is important to have friends who will back you up no matter what the circumstances. - Archduke Franz Ferdinand