Random questions from the 1000 plus get to know you questions in our library.

Here are 25 Random Get to Know You Questions and Conversation Starters:
Which member of your extended family are you closest to?

What is your favorite lie that you have ever told?

What do you never what to hear you mother say?

What is your favorite way to get exercise?

What would you want your last words to be?

What personality traits do you look for in a partner?

If you had to move what city would you like to live in?

What is your definition of wealthy?

Is there a sport you love to play but hate to watch?

What is the worst kept secret at your work?

What makes you stubborn?

What do you like about your job?

What biblical name do you like?

Which one of your friend lives the closest to you?

How old is too old?

What do you "know now" that you wish you "knew then"?

What did you do last year for Valentine Day?

What celebrity irritates you the most?

When was the last time you felt powerless?

How old do you want to live to?

If you had 1,000,000 dollars to give away, how would you do it?

How has your "green" behavior changed over the last 10 years?

Who would you run into a burning building to save?

What part of pop culture do you wish would just go away?



A new get to know you question every day. Join the conversation on facebook.
Fun get to know you questions for all ages home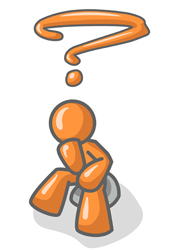 All Questions . . . <<Previous Page -Top Questions- Random Questions -Next Page>>
Page Number -1- -2- -3- -4- -5- -6- -7- -8- -9- -10-
-11- -12- -13- -14- -15- -16- -17- -18- -19- -20-
-21- -22- -23- -24- -25- -26- -27- -28- -29- -30-
Check It Out: Humor : 99 Humorous, amusing and thought provoking questions and ponderables.
Man's unique reward, however, is that while animals survive by adjusting themselves to their background, man survives by adjusting his background to himself. - Ayn Rand