Random questions from the 1000 plus get to know you questions in our library.

Here are 25 Random Get to Know You Questions and Conversation Starters:
What was the most rewarding travel experience that have you had?

What poem do you have committed to memory?

Where did you find money when you were flat broke?

What are you looking forward to this weekend?

What is a name that you would never name one of your children?

Who do you talk to on the phone most often?

What song typifies the 60's?

What food scares you?

What friend could you turn to in a time of need?

What place would you like to visit?

If you were going to go into business for yourself what would you do?

When was the last time you laughed so hard you cried?

What was the last book you read?

What cartoon character do you identify with?

When it comes to your money are you conservative or liberal?

What food reminds you of your grandmother/grandfather?

What makes a house a home?

Would you ever live in New York City? Why?

What gives you hope for humanity?

What is love?

What celebrity irritates you the most?

What are your marketable skills?

What is something that is widely available yet underappreciated?

What do you do when you cannot sleep?



A new get to know you question every day. Join the conversation on facebook.
Fun get to know you questions for all ages home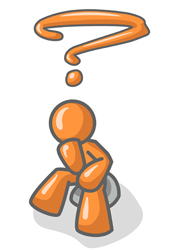 All Questions . . . <<Previous Page -Top Questions- Random Questions -Next Page>>
Page Number -1- -2- -3- -4- -5- -6- -7- -8- -9- -10-
-11- -12- -13- -14- -15- -16- -17- -18- -19- -20-
-21- -22- -23- -24- -25- -26- -27- -28- -29- -30-
Check It Out: Humor : 99 Humorous, amusing and thought provoking questions and ponderables.
Just going to church doesn't make you a Christian any more than standing in your garage makes you a car. - GK Chesterson