Random questions from the 1000 plus get to know you questions in our library.

Here are 25 Random Get to Know You Questions and Conversation Starters:
What restaurant will you never eat at again?

If you could break one law with impunity what would it be?

When you are stressed out what do you do to relax?

What was the last big risk you took?

What is one thing you are sure about?

When is the last time you worked out?

What do you like to cook?

What is the most beautiful language?

On a scale of 1-10 how honest are you?

What was some good advice that you did not follow?

What in your life is more important than money?

If the money was the same what job at your current company/employer would you want?

What scares you in the dark?

When have you had too much of a good thing?

What do you never what to hear you mother say?

What is the cheapest price you can ever remember paying for gas?

Under what circumstances would you adopt a child?

What is your favorite way to get exercise?

How long can you hold a grudge?

Who was the first person who had a crush on you?

When was the last time you said ""You Don't Understand ! ""?

What do you respect about soldiers?

What is the origin of your last name?

What goals do you have for your children?



A new get to know you question every day. Join the conversation on facebook.
Fun get to know you questions for all ages home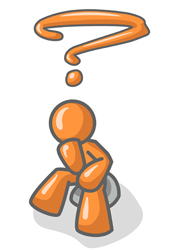 All Questions . . . <<Previous Page -Top Questions- Random Questions -Next Page>>
Page Number -1- -2- -3- -4- -5- -6- -7- -8- -9- -10-
-11- -12- -13- -14- -15- -16- -17- -18- -19- -20-
-21- -22- -23- -24- -25- -26- -27- -28- -29- -30-
Check It Out: Humor : 99 Humorous, amusing and thought provoking questions and ponderables.
Great men are meteors designed to burn so that earth may be lighted. - Napolean Bonaparte