Random questions from the 1000 plus get to know you questions in our library.

Here are 25 Random Get to Know You Questions and Conversation Starters:
What is your all time favorite joke?

Who is the greatest singer who is no longer living?

What do you miss from your childhood?

Which one of your friend lives the furthest away?

What is your opinion of the stock market?

How would your friends describe you to a someone you that have not met?

What is the most important meal of the day?

What is your favorite day of the week?

What gives you hope for humanity?

What would you like to add to your life?

What high brow cultural activity do you like to participate in?

How would you like your family to commemorate your life?

What turns you on creatively, spiritually or emotionally?

How did you make it through school?

Where did you find money when you were flat broke?

If you where in a Rock N' Roll band, what would your job be?

How is your commute into work?

How can you tell when someone is lying to you?

What is your favorite gambling game?

Are you a morning person or a night owl?

If you could hire out one household chore what would it be?

Do you consider yourself a sore loser? Why?

What is the most expensive lie you have ever told?

Is it easier to give help or receive help?



A new get to know you question every day. Join the conversation on facebook.
Fun get to know you questions for all ages home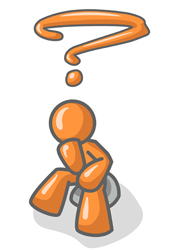 All Questions . . . <<Previous Page -Top Questions- Random Questions -Next Page>>
Page Number -1- -2- -3- -4- -5- -6- -7- -8- -9- -10-
-11- -12- -13- -14- -15- -16- -17- -18- -19- -20-
-21- -22- -23- -24- -25- -26- -27- -28- -29- -30-
Check It Out: Humor : 99 Humorous, amusing and thought provoking questions and ponderables.
If you can count your money, you don't have a billion dollars.