Random questions from the 1000 plus get to know you questions in our library.

Here are 25 Random Get to Know You Questions and Conversation Starters:
What is your definition of living the good life?

What makes you jealous?

Who taught you to drive?

When was the last "back to nature" experience you have had?

What is the best cookie you have ever eaten?

What girls name do you like?

What was your New Year's resolution this year? How long did it take you to break it?

Have you ever been in a food fight?

What song makes you want to dance?

What do you love the sound of?

When in your life has a bad experience turned out to be for the best?

What do you hate the sound of?

If you needed a Kidney, who do you think would be willing to donate one to you?

What is the ideal comfort food?

What is a good place to travel but you would not want to live there?

Would you rather be rich or healthy?

What book can you read over and over again?

Who is someone that you are sorry that you disrespected?

What food reminds you of your birthday?

Have you ever been in a car accident?

What is the most enjoyable thing you family has done together?

What is the best thing and worst thing that has happened to you today?

What historical injustice still upsets you?

What is your favorite book?



A new get to know you question every day. Join the conversation on facebook.
Fun get to know you questions for all ages home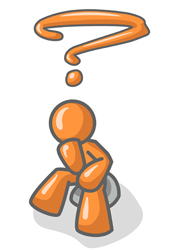 All Questions . . . <<Previous Page -Top Questions- Random Questions -Next Page>>
Page Number -1- -2- -3- -4- -5- -6- -7- -8- -9- -10-
-11- -12- -13- -14- -15- -16- -17- -18- -19- -20-
-21- -22- -23- -24- -25- -26- -27- -28- -29- -30-
Check It Out: Humor : 99 Humorous, amusing and thought provoking questions and ponderables.
Numerical superiority is of no importance. The victory will always go to the superior tactician. - George A Custer.