Random questions from the 1000 plus get to know you questions in our library.

Here are 25 Random Get to Know You Questions and Conversation Starters:
Who do you admire as a leader?

What disease frightens you?

What is one thing you are sure about?

If you had to apply a label to yourself, what would it be?

Where is the funniest place you have ever fallen asleep.

What business would you want to start that would make a difference in the world?

Who was the last person you had to forgive?

What was the most memorable class you have ever taken?

Do you consider yourself a sore loser? Why?

What do you want to do with your retirement?

How long was your longest relationship?

What habit would you like to be able to break?

What food is too much work for you to eat?

What is your favorite childhood picture of yourself?

What was one thing that do not (did not) like about being single?

When was the last time you let a friend down?

Which one of your friend lives the closest to you?

What bugs you most about air travel?

Do you want a big family or a small one?

What makes a good teacher?

What is your definition of wealthy?

How do you know when you are in love?

What is the saddest movie?

What do you think are the characteristics that make a good parent?



A new get to know you question every day. Join the conversation on facebook.
Fun get to know you questions for all ages home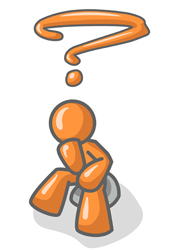 All Questions . . . <<Previous Page -Top Questions- Random Questions -Next Page>>
Page Number -1- -2- -3- -4- -5- -6- -7- -8- -9- -10-
-11- -12- -13- -14- -15- -16- -17- -18- -19- -20-
-21- -22- -23- -24- -25- -26- -27- -28- -29- -30-
Check It Out: Humor : 99 Humorous, amusing and thought provoking questions and ponderables.
Everything is funny, as long as it's happening to somebody else. - Will Rogers