Random questions from the 1000 plus get to know you questions in our library.

Here are 25 Random Get to Know You Questions and Conversation Starters:
Is there a food you hope you never eat again?

What do you think is the most difficult sport?

What do you feel strongly enough about to protest?

What song defines your childhood?

Would you rather have $50,000 free and clear or $150,000 that is illegal?

If you had an extra hour every day what would you do with it?

What do you respect about soldiers?

When was the last time you said "I am glad I do not have that job"?

What is the best thing and worst thing that has happened to you today?

When in your life have you been humbled?

What makes a good kisser?

What food makes a great midnight snack?

When did you display courage?

Are you affected by jetlag?

What movie can you watch over and over again?

What fitness goals do you have?

What food have you eaten too much of in your life?

What musical instrument do you play?

What book can you read over and over again?

Are you a lover or a fighter? Explain.

What goals do you have for your health?

What vivid memories do you have of spent time with your grandparents?

When did your mouth get you into trouble?

What was the last sporting event you went to?



A new get to know you question every day. Join the conversation on facebook.
Fun get to know you questions for all ages home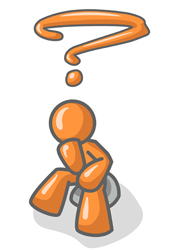 All Questions . . . <<Previous Page -Top Questions- Random Questions -Next Page>>
Page Number -1- -2- -3- -4- -5- -6- -7- -8- -9- -10-
-11- -12- -13- -14- -15- -16- -17- -18- -19- -20-
-21- -22- -23- -24- -25- -26- -27- -28- -29- -30-
Check It Out: Humor : 99 Humorous, amusing and thought provoking questions and ponderables.
A person needs a little madness, or else they never dare cut the rope and be free. - Nikos Kazantzakis