Random questions from the 1000 plus get to know you questions in our library.

Here are 25 Random Get to Know You Questions and Conversation Starters:
What was the last law you broke?

When was the last time you were pleasantly surprised by a large corporation?

When did you realized that Santa Clause was not real?

If you are feeling sad, what food or meal would cheer you up?

What national park would you like to go to?

What TV show do you wish was still on the air?

What is the most valuable thing in your life?

When have you performed for a crowd?

What phrase or idiom do you think is makes no sense?

If you could add a 32nd flavor of ice cream what would it be?

What is the worst kept secret at your work?

What girls name do you dislike?

What activity did you used to do as a child but no longer do?

What do you "know now" that you wish you "knew then"?

When was the last time you said ""You Don't Understand ! ""?

What is the prettiest city you have ever been to?

if you could live in any other country for 2 years where would you go?

What monsters did you believe lived under the bed when you were little?

What three adjectives best describe you?

If you were going to skip one meal which one would you prefer to skip?

When have you believed in love at first sight?

Do you believe a long distance relationship can work?

What is the most enjoyable thing you family has done together?

What is the nicest room in your house?



A new get to know you question every day. Join the conversation on facebook.
Fun get to know you questions for all ages home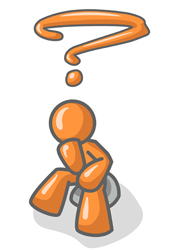 All Questions . . . <<Previous Page -Top Questions- Random Questions -Next Page>>
Page Number -1- -2- -3- -4- -5- -6- -7- -8- -9- -10-
-11- -12- -13- -14- -15- -16- -17- -18- -19- -20-
-21- -22- -23- -24- -25- -26- -27- -28- -29- -30-
Check It Out: Humor : 99 Humorous, amusing and thought provoking questions and ponderables.
I can very well do without God both in my life and in my painting, but I cannot, suffering as I am, do without something which is greater than I am, which is my life, the power to create. - Vincent Van Gogh