Random questions from the 1000 plus get to know you questions in our library.

Here are 25 Random Get to Know You Questions and Conversation Starters:
When have you had to move your home?

where were you durring a life changing moment?

What is the funniest gift you have given?

What was the first book that made you cry?

When was the last "back to nature" experience you have had?

What disease frightens you?

What habit would you like to be able to break?

Have you ever been on tv?

What would you want your epitaph to say?

Have you ever been in a car accident?

What song typifies the 60's?

Does your best friend call you their best friend?

When you have out of town guests what do you show them?

Who taught you to swim?

What is love?

What song do you sing in the shower?

When was the last time you went a church other than your own?

If you could be any age how old would you be?

How much privacy would you like?

What is your favorite day of the week?

What is one thing you like about being an adult?

Have you ever gotten up early for a "black Friday sale"?

What do you hate the sound of?

What is the habit you are proudest of breaking?



A new get to know you question every day. Join the conversation on facebook.
Fun get to know you questions for all ages home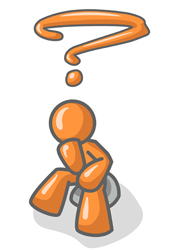 All Questions . . . <<Previous Page -Top Questions- Random Questions -Next Page>>
Page Number -1- -2- -3- -4- -5- -6- -7- -8- -9- -10-
-11- -12- -13- -14- -15- -16- -17- -18- -19- -20-
-21- -22- -23- -24- -25- -26- -27- -28- -29- -30-
Check It Out: Humor : 99 Humorous, amusing and thought provoking questions and ponderables.
I ain't got no beef with east coast, I think it's just being hyped up. - Ice T