Random questions from the 1000 plus get to know you questions in our library.

Here are 25 Random Get to Know You Questions and Conversation Starters:
What question should you never ask a man?

What cartoon character do you identify with?

Where does a good night's sleep rank on your priorities?

If you could live at any time in history when would it be?

What is your favorite season?

If you were going to get a tattoo, what would it be and where?

When did you display courage?

What was the scariest moment of your life?

What is your definition of wealthy?

What is the closest you have been to a natural disaster?

What is the stupidest thing for a couple to fight about?

How do you compartmentalize your life?

What is your dream car?

When was the worst Valentine Day?

When you your last kiss?

If you needed someone to act as a character reference for you who would you chose?

What song do you sing in the shower?

What do you like about your job?

If you where in a Rock N' Roll band, what would your job be?

What do you think of when you think of New York?

When was the last time you turned your mobile phone off (not just on silent)?

If you could go on a vacation anywhere in the US where would it be?

What book would you like to read?

What is the best thing and worst thing that has happened to you today?



A new get to know you question every day. Join the conversation on facebook.
Fun get to know you questions for all ages home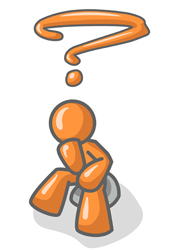 All Questions . . . <<Previous Page -Top Questions- Random Questions -Next Page>>
Page Number -1- -2- -3- -4- -5- -6- -7- -8- -9- -10-
-11- -12- -13- -14- -15- -16- -17- -18- -19- -20-
-21- -22- -23- -24- -25- -26- -27- -28- -29- -30-
Check It Out: Humor : 99 Humorous, amusing and thought provoking questions and ponderables.
Do not share the knowledge with which you have been blessed with everyone in general, as you do with some people in particular; and know that there are some men in whom Allah, may He he glorified, has placed hidden secrets, which they are forbidden to reveal. - Ali ibn Abi Talib