Random questions from the 1000 plus get to know you questions in our library.

Here are 25 Random Get to Know You Questions and Conversation Starters:
Do you believe it is possible for a man and woman to be "just friends"? Why?

Who taught you to drive?

What is the best thing and worst thing that has happened to you today?

What book have you attempted to read several times but have never been able to finish?

What is a truly great black and white movie?

Are you a morning person or a night owl?

What food have you eaten too much of in your life?

Would you rather have many casual friends or one very close one?

What bill do you most dislike paying?

Who was the last person you had to forgive?

What goals do you have for your education?

Do you say meaner things to your friends or your enemies?

When was the last time you went barefoot in public?

What boys name do you dislike?

What is the origin of your last name?

What vivid memories do you have of spent time with your grandparents?

How do you know when you have had too much?

What was the most expensive party you have ever been to?

If you were going to skip one meal which one would you prefer to skip?

When have you make a bargain with god?

What is your favorite quote?

Do you think you lose your temper too often?

What is your dream car?

In what area is your life out of balance?



A new get to know you question every day. Join the conversation on facebook.
Fun get to know you questions for all ages home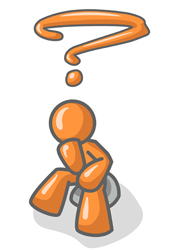 All Questions . . . <<Previous Page -Top Questions- Random Questions -Next Page>>
Page Number -1- -2- -3- -4- -5- -6- -7- -8- -9- -10-
-11- -12- -13- -14- -15- -16- -17- -18- -19- -20-
-21- -22- -23- -24- -25- -26- -27- -28- -29- -30-
Check It Out: Humor : 99 Humorous, amusing and thought provoking questions and ponderables.
Facts are meaningless. You can use facts to prove anything that's even remotely true.- Homer Simpson