Random questions from the 1000 plus get to know you questions in our library.

Here are 25 Random Get to Know You Questions and Conversation Starters:
What girls name do you like?

In what area is your life out of balance?

If you could spend five minutes with the president what would you talk about?

If you where on death row, what would you want your last meal to be?

What did you have for Sunday dinner growing up?

When was the most peaceful day you have had?

What goals do you have for your work?

When you are stressed out what do you do to relax?

Did you ever have a crush on one of your teachers?

What song makes is the best song for a road trip?

If you could have lunch with anyone living who would it be?

Have you ever gotten up early for a "black Friday sale"?

What is your favorite song from a Broadway musical?

Would you want to be famous if you could not be rich?

What food looks a lot better than it tastes?

Is it ever right to do the wrong thing? Is it ever wrong to do the right thing?

How can you make a difference in your community?

Critically speaking, what is the best book ever written?

What vegetable do you hate?

What is the longest you have ever waited on hold?

Do you think you lose your temper too often?

What is your favorite gambling game?

What is your favorite book you read as a child?

When was the first time you saw the ocean?



A new get to know you question every day. Join the conversation on facebook.
Fun get to know you questions for all ages home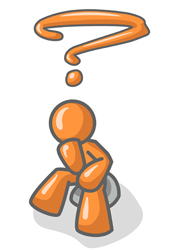 All Questions . . . <<Previous Page -Top Questions- Random Questions -Next Page>>
Page Number -1- -2- -3- -4- -5- -6- -7- -8- -9- -10-
-11- -12- -13- -14- -15- -16- -17- -18- -19- -20-
-21- -22- -23- -24- -25- -26- -27- -28- -29- -30-
Check It Out: Humor : 99 Humorous, amusing and thought provoking questions and ponderables.
I think through education, belief in God, and good engineering, our children become a lot better at what they're doing than we did, and that starts with the very first sign of life on the face of this earth. - Evel Knievel