Random questions from the 1000 plus get to know you questions in our library.

Here are 25 Random Get to Know You Questions and Conversation Starters:
What celebrity irritates you the most?

Have you ever been in a car accident?

What was the first book that made you cry?

What is your favorite holiday?

Who would you consider your enemy or rival?

What is the furthest east you have traveled?

When you pack for a trip, do you pack light or heavy?

What fitness goals do you have?

What TV show is the best to vegg out to?

When was the last time somebody hit you?

What is the worst air travel experience you have ever had?

What was the lowest stress job you have had?

How many text messages do you receive in a day?

What are the limits in your life?

Where are you most likely to be at 8:00 on a Saturday night?

If you had access to a life coach what would you want to work on?

What problems do you like to deal with?

What turns you on creatively, spiritually or emotionally?

What is your favorite way to spend a Saturday?

What girls name do you like?

If you talked in your sleep what secrets are you afraid you might reveal?

What food have you eaten too much of in your life?

What was something that really hurt to let go?

What is the closes you have been to a tropical paradise?



A new get to know you question every day. Join the conversation on facebook.
Fun get to know you questions for all ages home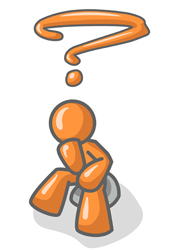 All Questions . . . <<Previous Page -Top Questions- Random Questions -Next Page>>
Page Number -1- -2- -3- -4- -5- -6- -7- -8- -9- -10-
-11- -12- -13- -14- -15- -16- -17- -18- -19- -20-
-21- -22- -23- -24- -25- -26- -27- -28- -29- -30-
Check It Out: Humor : 99 Humorous, amusing and thought provoking questions and ponderables.
I am like any other man. All I do is supply a demand. - Al Capone