Random questions from the 1000 plus get to know you questions in our library.

Here are 25 Random Get to Know You Questions and Conversation Starters:
Who was your best friend growing up?

What book would you like to read?

What patterns in your life would you like to break?

What is the biggest change you have made in your life in the last year?

What did you do during your childhood summers?

What do you know how to say in a foreign language?

What celebrity crush have you had?

What was the last law you broke?

What is one thing you miss about being a child?

What do you think are the characteristics that make a good pet?

What was one thing that do not (did not) like about being single?

What makes you laugh?

What makes this an amazing time to live?

Have you ever been stung by a bee?

How long can you hold a grudge?

Who is your favorite Super Hero?

What band would you camp out all night to get tickets to see?

What is the unhealthiest thing you have eaten?

What was something that you could find 10 years ago but cannot find now?

Would you ever want to live in London?

What holiday makes you sad?

What was the most memorable class you have ever taken?

What was your first bike like?

Do you have faith in the next generation? Why?



A new get to know you question every day. Join the conversation on facebook.
Fun get to know you questions for all ages home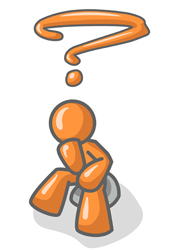 All Questions . . . <<Previous Page -Top Questions- Random Questions -Next Page>>
Page Number -1- -2- -3- -4- -5- -6- -7- -8- -9- -10-
-11- -12- -13- -14- -15- -16- -17- -18- -19- -20-
-21- -22- -23- -24- -25- -26- -27- -28- -29- -30-
Check It Out: Humor : 99 Humorous, amusing and thought provoking questions and ponderables.
I never vote for anybody, I always vote against. - W. C. Fields