Random questions from the 1000 plus get to know you questions in our library.

Here are 25 Random Get to Know You Questions and Conversation Starters:
How you are feeling today and phrase it in the in the form of a weather report. (For example, partly cloudy, sunny with a chance for showers, etc.)

What is the prettiest city you have ever been to?

Did you ever think you were adopted?

When is it good to be Lazy?

How much privacy would you like?

Does your heart rule your mind or your mind rule your heart?

How many phone numbers do you have committed to memory?

Who is the most dependable person in your life?

What do you think the afterlife is like?

What would you sacrifice to be able to go into space?

What hobby or activity that you not do now but think you might like when you retire?

When did you realized that Santa Clause was not real?

What is your favorite way to spend a Saturday?

Who was your first love?

What is your favorite movie line?

What is your favorite condiment?

What food did you love as a child but do not eat now?

Are you more comfortable in someone else home if it is messy of very tidy?

If you could go on a vacation anywhere in the US where would it be?

What celebrity irritates you the most?

Who do you think you are most like in your family?

How is your commute into work?

What is the biggest indication that someone is a nerd?

What food reminds you of your grandmother/grandfather?



A new get to know you question every day. Join the conversation on facebook.
Fun get to know you questions for all ages home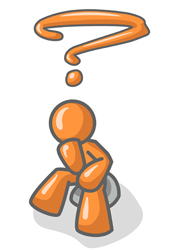 All Questions . . . <<Previous Page -Top Questions- Random Questions -Next Page>>
Page Number -1- -2- -3- -4- -5- -6- -7- -8- -9- -10-
-11- -12- -13- -14- -15- -16- -17- -18- -19- -20-
-21- -22- -23- -24- -25- -26- -27- -28- -29- -30-
Check It Out: Humor : 99 Humorous, amusing and thought provoking questions and ponderables.
Capitalism inevitably and by virtue of the very logic of its civilization creates, educates and subsidizes a vested interest in social unrest. - Joseph A. Schumpeter