Random questions from the 1000 plus get to know you questions in our library.

Here are 25 Random Get to Know You Questions and Conversation Starters:
What is your favorite condiment?

How important is it to you that you are on time?

If you had 1,000,000 dollars to give away, how would you do it?

Would you rather have many casual friends or one very close one?

If you could trade lives with somebody you know, who would it be?

What was the longest you've ever waited in

Which one of your friend lives the closest to you?

How many pairs of shoes do you have? How many is too many?

Which member of your extended family are you closest to?

What is the difference between being wealthy and being rich?

What are you always late for?

What movie inspires you?

What food looks a lot better than it tastes?

What food reminds you of your grandmother/grandfather?

If you could remodel one room in your house what would it be?

What rule do you like breaking?

Who is the meanest person you know?

What is your earliest memory?

If you needed a Kidney, who do you think would be willing to donate one to you?

What do you hate the sound of?

What was the last national park you visited?

What is the longest you have slept at one time?

If you had a year off with pay, what would you do?

What are your marketable skills?



A new get to know you question every day. Join the conversation on facebook.
Fun get to know you questions for all ages home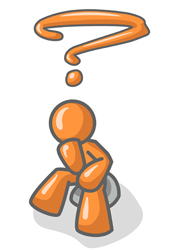 All Questions . . . <<Previous Page -Top Questions- Random Questions -Next Page>>
Page Number -1- -2- -3- -4- -5- -6- -7- -8- -9- -10-
-11- -12- -13- -14- -15- -16- -17- -18- -19- -20-
-21- -22- -23- -24- -25- -26- -27- -28- -29- -30-
Check It Out: Humor : 99 Humorous, amusing and thought provoking questions and ponderables.
Man is an animal that makes bargains: no other animal does this - no dog exchanges bones with another. - Adam Smith