Random questions from the 1000 plus get to know you questions in our library.

Here are 25 Random Get to Know You Questions and Conversation Starters:
What makes you feel safe?

Who do you talk to on the phone most often?

What is the best food on a hot summer day?

If you owned a luxury yacht, what would you name it?

Where is the farthest you have traveled from here?

When are you at your best?

What color underwear are you wearing

What children's TV Show is the hardest to watch?

What book can you read over and over again?

What food did you used to like but now hate?

When do you have problems accepting criticism?

What is your all time favorite joke?

What is a cause that you are willing to fight for?

Do you have any brothers or sisters?

How do you know when you have had too much?

What would you sacrifice to be able to go into space?

How do you like to spend your spare time?

What personality traits do you look for in a partner?

In what ways are you a philosopher?

What goals do you have for your work?

Does your heart rule your mind or your mind rule your heart?

If you had to spend the rest of your life eating the food of one country, which one would it be?

What is your favorite quote?

What personality quirk will you indulge when you are old?



A new get to know you question every day. Join the conversation on facebook.
Fun get to know you questions for all ages home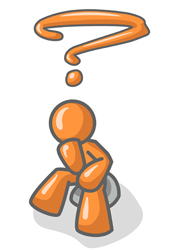 All Questions . . . <<Previous Page -Top Questions- Random Questions -Next Page>>
Page Number -1- -2- -3- -4- -5- -6- -7- -8- -9- -10-
-11- -12- -13- -14- -15- -16- -17- -18- -19- -20-
-21- -22- -23- -24- -25- -26- -27- -28- -29- -30-
Check It Out: Humor : 99 Humorous, amusing and thought provoking questions and ponderables.
The thing I want more than anything else? I want to have children. I used to feel for every child I had, I would adopt another. - Marlyn Monroe