Random questions from the 1000 plus get to know you questions in our library.

Here are 25 Random Get to Know You Questions and Conversation Starters:
If you had an extra day every week what would you do with it?

What is your idea of heaven?

If you had an extra room in your house what would you use it for?

What color underwear are you wearing

What goals do you have for your family?

What is the worst flavor of ice cream?

What cause are you willing to fight for?

What is your dream job?

Not counting your religion, which religions do you find interesting? Why?

What lessons from the bible can you use today?

When did you realized that Santa Clause was not real?

What personality quirk will you indulge when you are old?

If you could be any age how old would you be?

If you had a ton of money how would it corrupt you?

If reincarnation is the way of the universe what do you think you will come back as?

What is your favorite thing about summer?

What is the most valuable thing in your life?

What is a name that you would never name one of your children?

What song do you have memorized?

What do you remember about your Grandfather?

What was the biggest perk of any job you had?

Who was the best boss you ever worked for?

What is the best thing and worst thing that has happened to you today?

What do you remember about your Grandmother?



A new get to know you question every day. Join the conversation on facebook.
Fun get to know you questions for all ages home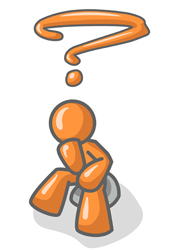 All Questions . . . <<Previous Page -Top Questions- Random Questions -Next Page>>
Page Number -1- -2- -3- -4- -5- -6- -7- -8- -9- -10-
-11- -12- -13- -14- -15- -16- -17- -18- -19- -20-
-21- -22- -23- -24- -25- -26- -27- -28- -29- -30-
Check It Out: Humor : 99 Humorous, amusing and thought provoking questions and ponderables.
Children sweeten labours, but they make misfortunes more bitter. - Francis Bacon