Random questions from the 1000 plus get to know you questions in our library.

Here are 25 Random Get to Know You Questions and Conversation Starters:
What book made you cry?

How many phone numbers do you have committed to memory?

What music are you embarrassed that you like listening to?

What fitness goals do you have?

What job have you been procrastinating?

How many text messages do you receive in a day?

If you where an alien and you could abduct anyone on earth, who would you abduct and why?

What cause are you willing to fight for?

How much time would you spend to save $100?

What is your opinion of the stock market?

What patterns in your life would you like to break?

What was the lowest stress job you have had?

When did you come close to death?

What activity did you used to do as a child but no longer do?

When you have out of town guests what do you show them?

What was the last lie that somebody told you?

Would you ever live in Los Angeles?

What is the best food on a hot summer day?

What grown-up job did you want to have when you were a child?

What was the last thing you got for free?

If you had an extra room in your house what would you use it for?

What is the furthest west you have traveled?

What was the last peaceful day you had?

What do you never what to hear you mother say?



A new get to know you question every day. Join the conversation on facebook.
Fun get to know you questions for all ages home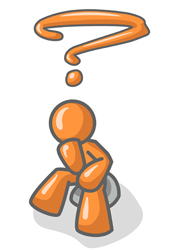 All Questions . . . <<Previous Page -Top Questions- Random Questions -Next Page>>
Page Number -1- -2- -3- -4- -5- -6- -7- -8- -9- -10-
-11- -12- -13- -14- -15- -16- -17- -18- -19- -20-
-21- -22- -23- -24- -25- -26- -27- -28- -29- -30-
Check It Out: Humor : 99 Humorous, amusing and thought provoking questions and ponderables.
A bachelors life is a fine breakfast, a flat lunch, and a miserable dinner. - Francis Bacon