Random questions from the 1000 plus get to know you questions in our library.

Here are 25 Random Get to Know You Questions and Conversation Starters:
How has your "green" behavior changed over the last 10 years?

Who is there that makes you want to be a better person?

What is the best invention during your lifetime?

Where were you on September 11th 2001?

In what way are you irrational?

What was your first email address?

What do you think about when there is nothing you have to think about?

Do you want a big family or a small one?

What is the nicest thing a friend has ever done for you?

What would be the easiest foreign country for you to make a living in?

What turns you on creatively, spiritually or emotionally?

What is something from your life that is most likely to end up in a museum?

What was the last thing you got for free?

What traditional gender roles do you agree with?

Would you rather be hungry or thirsty?

When did you realized that you were smarter than your parents?

When you pack for a trip, do you pack light or heavy?

What was a life lesson you did not appreciate until years afterward.

What activity did you used to do as a child but no longer do?

What junk food is your weakness?

What do you do when you cannot sleep?

When was the first time you saw the ocean?

Who do you love enough to cook or bake for?

What food reminds you of your grandmother/grandfather?



A new get to know you question every day. Join the conversation on facebook.
Fun get to know you questions for all ages home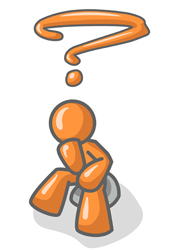 All Questions . . . <<Previous Page -Top Questions- Random Questions -Next Page>>
Page Number -1- -2- -3- -4- -5- -6- -7- -8- -9- -10-
-11- -12- -13- -14- -15- -16- -17- -18- -19- -20-
-21- -22- -23- -24- -25- -26- -27- -28- -29- -30-
Check It Out: Humor : 99 Humorous, amusing and thought provoking questions and ponderables.
Men are like steel. When they lose their temper, they lose their worth. - Chuck Norris