Random questions from the 1000 plus get to know you questions in our library.

Here are 25 Random Get to Know You Questions and Conversation Starters:
Where did you find money when you were flat broke?

What makes you lose your inhibitions?

What have you learned about talking to women vs talking to men?

What do you have an irrational fear of?

What is the key to finding happiness?

Are you more like your mother or your father?

What celebrity irritates you the most?

What is the most enjoyable thing you family has done together?

Who do you wish was here?

What makes you feel young?

What is the worst air travel experience you have ever had?

Did you ever work at an on campus job? What was it?

What patterns in your life would you like to break?

What would you consider the most influential book of all time?

What magazine do you look for when you are stuck in the waiting room?

How many pairs of shoes do you have? How many is too many?

Of the people you know, which couple has the most successful relationship?

When did you display courage?

If the money was the same what job at your current company/employer would you want?

How do you express love?

What is the nicest thing a friend has ever done for you?

What junk food is your weakness?

What music do you hate?

How much privacy would you like?



A new get to know you question every day. Join the conversation on facebook.
Fun get to know you questions for all ages home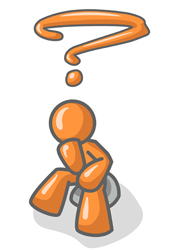 All Questions . . . <<Previous Page -Top Questions- Random Questions -Next Page>>
Page Number -1- -2- -3- -4- -5- -6- -7- -8- -9- -10-
-11- -12- -13- -14- -15- -16- -17- -18- -19- -20-
-21- -22- -23- -24- -25- -26- -27- -28- -29- -30-
Check It Out: Humor : 99 Humorous, amusing and thought provoking questions and ponderables.
What would be ugly in a garden constitutes beauty in a mountain. - Victor Hugo