Random questions from the 1000 plus get to know you questions in our library.

Here are 25 Random Get to Know You Questions and Conversation Starters:
What do you have that is of great value to you but of no value to anyone else?

What was your New Year's resolution this year? How long did it take you to break it?

How far would you go to save $50?

When in your life have you been humbled?

Where are you most likely to be at 8:00 on a Saturday night?

What is the biggest change you have made in your life in the last year?

What was some good advice that you did not follow?

What was the most memorable class you have ever taken?

If you needed a Kidney, who do you think would be willing to donate one to you?

When have you seen Karma at work in your life?

Are you a good kisser?

What would you sacrifice to be able to go into space?

Who taught you to cook?

Who was your best friend growing up?

What can you do to make sure you regret nothing from today?

What is your bedtime?

What was the lowest stress job you have had?

What culture not your own do you respect?

How can you make a difference in your community?

Do you believe God has a sense of humor? Why?

What problems do you like to deal with?

What is more important than a good night's sleep

What is the worst book you ever had to read?

How old where you when you got your first computer?



A new get to know you question every day. Join the conversation on facebook.
Fun get to know you questions for all ages home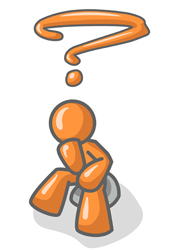 All Questions . . . <<Previous Page -Top Questions- Random Questions -Next Page>>
Page Number -1- -2- -3- -4- -5- -6- -7- -8- -9- -10-
-11- -12- -13- -14- -15- -16- -17- -18- -19- -20-
-21- -22- -23- -24- -25- -26- -27- -28- -29- -30-
Check It Out: Humor : 99 Humorous, amusing and thought provoking questions and ponderables.
I was obsessed with religious questions, the basics: Why are we here? Why is the world so beautiful? - Anne Rice