Random questions from the 1000 plus get to know you questions in our library.

Here are 25 Random Get to Know You Questions and Conversation Starters:
What gives you hope for humanity?

What color underwear do you think the person to your right is wearing?

What magazine do you look for when you are stuck in the waiting room?

Did you ever get left behind as a child?

When was the last time you played Truth or Dare?

What is your ringtone?

When was the last time you went to church?

How many e-mails are sitting in your inbox?

What part of your daily routine can you not function without?

How important is it to you that you are on time?

If you where to teach a class what would you teach?

What book have you attempted to read several times but have never been able to finish?

What piece of technology do you not own but would like to?

If you could see any deceased musician perform who would you chose?

When you where a child, did you ever run away from home?

Do you believe it is possible for a man and woman to be "just friends"? Why?

When has life beaten you down?

Are you more comfortable in someone else home if it is messy of very tidy?

What goal do you have that you would not share with your parents?

What animal makes you smile?

How old where you when you got your first computer?

Have you ever won a trophy?

Would you ever live in Los Angeles?

Who was the last person you had to forgive?



A new get to know you question every day. Join the conversation on facebook.
Fun get to know you questions for all ages home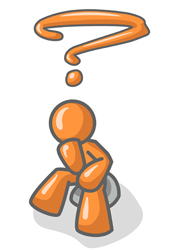 All Questions . . . <<Previous Page -Top Questions- Random Questions -Next Page>>
Page Number -1- -2- -3- -4- -5- -6- -7- -8- -9- -10-
-11- -12- -13- -14- -15- -16- -17- -18- -19- -20-
-21- -22- -23- -24- -25- -26- -27- -28- -29- -30-
Check It Out: Humor : 99 Humorous, amusing and thought provoking questions and ponderables.
I can very well do without God both in my life and in my painting, but I cannot, suffering as I am, do without something which is greater than I am, which is my life, the power to create. - Vincent Van Gogh