Random questions from the 1000 plus get to know you questions in our library.

Here are 25 Random Get to Know You Questions and Conversation Starters:
When do you have problems accepting criticism?

How easy would it be for you to take a year off?

How do you feel about touchy feely people?

Are you affected by jetlag?

What job have you been procrastinating?

What colors do you like to dress in?

What sports team do you love to see lose?

What national park would you like to go to?

If you could have a drink with someone from history who would it be?

What was your first bike like?

Are you more like your mother or your father?

Do you believe it is possible for a man and woman to be "just friends"? Why?

If you where a police officer for one day what would you do with the authority?

What motivates you to exercise?

What do you do to maintain balance in your life?

Have you ever loved someone you have not met?

What creeps you out?

What monsters did you believe lived under the bed when you were little?

What makes you feel young?

If you could be any age how old would you be?

What cause are you willing to fight for?

What room in the house do you most like to spend time in?

Where did you find money when you were flat broke?

Have you ever gotten up early for a "black Friday sale"?



A new get to know you question every day. Join the conversation on facebook.
Fun get to know you questions for all ages home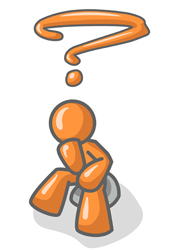 All Questions . . . <<Previous Page -Top Questions- Random Questions -Next Page>>
Page Number -1- -2- -3- -4- -5- -6- -7- -8- -9- -10-
-11- -12- -13- -14- -15- -16- -17- -18- -19- -20-
-21- -22- -23- -24- -25- -26- -27- -28- -29- -30-
Check It Out: Humor : 99 Humorous, amusing and thought provoking questions and ponderables.
Itís not easy to juggle a pregnant wife and a troubled child, but somehow I managed to squeeze in eight hours of TV a day. - Homer Simpson