Random questions from the 1000 plus get to know you questions in our library.

Here are 25 Random Get to Know You Questions and Conversation Starters:
What do you hate the sound of?

What is the most expensive lie you have ever told?

What makes you happy?

What book can you read over and over again?

What are you afraid of?

What is more important than a good night's sleep

When was the last "back to nature" experience you have had?

What do you have an irrational fear of?

If you where to go "back to the basics" what would that mean?

What is the best cookie you have ever eaten?

Critically speaking, what is the best book ever written?

What is your least favorite Holiday?

In what ways are you misunderstood?

What traditional gender roles do you agree with?

What do you like to cook?

What is a truly great black and white movie?

What would you like to know more about?

What is your favorite way to spend a Saturday?

What song do you sing in the shower?

What do you think is beyond the stars?

When was the longest you had to hold your breath?

What is the worst break-up you have had?

What did your father like to cook?

Would you rather have a beautiful home in an ordinary suburb or an ordinary home in an extraordinary place?



A new get to know you question every day. Join the conversation on facebook.
Fun get to know you questions for all ages home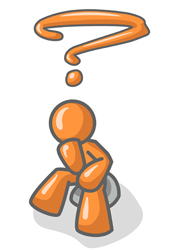 All Questions . . . <<Previous Page -Top Questions- Random Questions -Next Page>>
Page Number -1- -2- -3- -4- -5- -6- -7- -8- -9- -10-
-11- -12- -13- -14- -15- -16- -17- -18- -19- -20-
-21- -22- -23- -24- -25- -26- -27- -28- -29- -30-
Check It Out: Humor : 99 Humorous, amusing and thought provoking questions and ponderables.
Marriage is probably the chief cause of divorce. - Alan Alada