Random questions from the 1000 plus get to know you questions in our library.

Here are 25 Random Get to Know You Questions and Conversation Starters:
What is the worst flavor of ice cream?

What is the furthest south you have traveled?

Do you like short or long hair on someone of the opposite sex?

What is the largest crowd you have ever been in?

What was the most rewarding travel experience that have you had?

What do you never what to hear you mother say?

What question should you never ask a man?

When was the last time you went barefoot in public?

When has life beaten you down?

What is your earliest memory?

Did you have an imaginary friend as a child?

What do you like to cook?

What was the lowest stress job you have had?

Who's what the last funeral you went to?

What is the prettiest city you have ever been to?

What do you think are the characteristics that make a good pet?

How many text messages do you receive in a day?

What is the funniest thing you have heard a child say?

In what area is your life out of balance?

Who comes to you for advice?

What small town would you like to live in?

Have you ever been caught cheating?

Where were you in life 5 years ago?

What does it mean to you to "walk the line"?



A new get to know you question every day. Join the conversation on facebook.
Fun get to know you questions for all ages home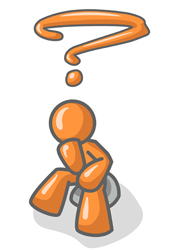 All Questions . . . <<Previous Page -Top Questions- Random Questions -Next Page>>
Page Number -1- -2- -3- -4- -5- -6- -7- -8- -9- -10-
-11- -12- -13- -14- -15- -16- -17- -18- -19- -20-
-21- -22- -23- -24- -25- -26- -27- -28- -29- -30-
Check It Out: Humor : 99 Humorous, amusing and thought provoking questions and ponderables.
The greatest danger occurs at the moment of victory - Napolean Bonaparte