Random questions from the 1000 plus get to know you questions in our library.

Here are 25 Random Get to Know You Questions and Conversation Starters:
Do you have any brothers or sisters?

What food have you eaten too much of in your life?

Do you like short or long hair on someone of the opposite sex?

Where do you think the best place to invest money is?

When you where a child, what did you want to be when you grew up?

What class in school has proven to be the lease useful?

When was the first time you realized you are good at your job?

What was the most memorable class you have ever taken?

What music do you hate?

What is the farthest away from a Starbucks you have ever been?

What is your favorite thing about spring?

Did you ever want to change your name? If is to what?

When was the last time you needed someone to talk to?

Where were you in life 5 years ago?

What was your first bike like?

When getting your picture taken, does your smile show your teeth?

When was the last time you felt gods influence in your life?

If you were going to go into business for yourself what would you do?

What do you think of when you think of New York?

When was a time in your life when you where seeking attention?

What TV show is the best to vegg out to?

How did your mother show love?

What is your favorite gambling game?

What was the last thing you wasted you money on?



A new get to know you question every day. Join the conversation on facebook.
Fun get to know you questions for all ages home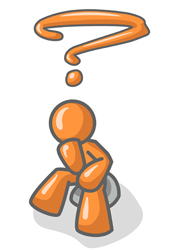 All Questions . . . <<Previous Page -Top Questions- Random Questions -Next Page>>
Page Number -1- -2- -3- -4- -5- -6- -7- -8- -9- -10-
-11- -12- -13- -14- -15- -16- -17- -18- -19- -20-
-21- -22- -23- -24- -25- -26- -27- -28- -29- -30-
Check It Out: Humor : 99 Humorous, amusing and thought provoking questions and ponderables.
A rich man is nothing but a poor man with money. - W. C. Fields