Random questions from the 1000 plus get to know you questions in our library.

Here are 25 Random Get to Know You Questions and Conversation Starters:
When is the last time you worked out?

Who is someone from your past that you are sorry you lost track of?

When have you believed in love at first sight?

What political 3rd party do you sympathise with ?

Who is a woman from history that you respect?

What is your favorite way to get exercise?

When in your life have you had a "now or never" moment?

If you were going to get a tattoo, what would it be and where?

If you could be any age how old would you be?

What is the nicest room in your house?

If you talked in your sleep what secrets are you afraid you might reveal?

Who is the greatest singer who is no longer living?

What is your definition of wealthy?

What is the ideal comfort food?

Who would you run into a burning building to save?

What habit would you like to be able to break?

What is the worst song to get stuck in your head?

What is the closest you have been to a lighting strike?

When was the first time you went fishing?

If you could live at any time in history when would it be?

What room in the house do you most like to spend time in?

What slang word or phrase is most over used?

What song defines your childhood?

Have you ever had a really unusual job?



A new get to know you question every day. Join the conversation on facebook.
Fun get to know you questions for all ages home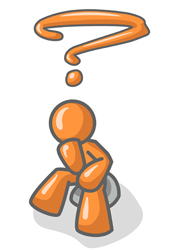 All Questions . . . <<Previous Page -Top Questions- Random Questions -Next Page>>
Page Number -1- -2- -3- -4- -5- -6- -7- -8- -9- -10-
-11- -12- -13- -14- -15- -16- -17- -18- -19- -20-
-21- -22- -23- -24- -25- -26- -27- -28- -29- -30-
Check It Out: Humor : 99 Humorous, amusing and thought provoking questions and ponderables.
While living I want to live well. - Geromino