Random questions from the 1000 plus get to know you questions in our library.

Here are 25 Random Get to Know You Questions and Conversation Starters:
What was your first car?

What movie provided you with a new perspective?

How many text messages do you receive in a day?

What is the most important meal of the day?

What summer camps did you go to as a child?

What is the worst meal you have ever prepaired?

What was the last seminar or training that you attended?

Is there such a thing as too much chocolate?

Have you ever been in a car accident?

What business would you want to start that would make a difference in the world?

What meal was your mothers best?

How old where you when you had your first kiss?

What do you miss from your childhood?

What food reminds you of your grandmother/grandfather?

When you pack for a trip, do you pack light or heavy?

What is the best costume you have worn?

If you could see 24 hours into the future what would you do with this ability?

Where did you find money when you were flat broke?

What changes do you find hard the accept?

What in life do you "just know"?

What is the furthest east you have traveled?

What acronym is most overused at work?

What national park would you like to go to?

What disease frightens you?



A new get to know you question every day. Join the conversation on facebook.
Fun get to know you questions for all ages home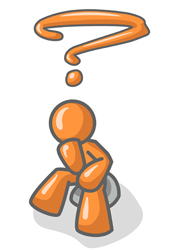 All Questions . . . <<Previous Page -Top Questions- Random Questions -Next Page>>
Page Number -1- -2- -3- -4- -5- -6- -7- -8- -9- -10-
-11- -12- -13- -14- -15- -16- -17- -18- -19- -20-
-21- -22- -23- -24- -25- -26- -27- -28- -29- -30-
Check It Out: Humor : 99 Humorous, amusing and thought provoking questions and ponderables.
When I sell liquor, it's called bootlegging, when my patrons serve it on Lake Shore Drive, it's called hospitality. - Al Capone