Random questions from the 1000 plus get to know you questions in our library.

Here are 25 Random Get to Know You Questions and Conversation Starters:
What food reminds you of your grandmother/grandfather?

When was the last time you were pleasantly surprised by a large corporation?

In what ways are you misunderstood?

When was your life last in balance?

If you could change careers tomorrow what would you do?

When was a time in your life when you where seeking attention?

What do you think are the characteristics that make a good friend?

In what ways are you a philosopher?

What is the worst song to get stuck in your head?

What do you do to wake up in the morning?

If you could hire out one household chore what would it be?

If you could have one superpower what would it be?

What is your favorite thing about fall?

What in your life is more important than money?

What part of your life do you need to take more slowly?

What book would you like to read?

What American city does not deserve a place on the map? Why?

When have you felt bad about losing your temper?

When was the last time you needed someone to talk to?

What can you do today to create the good life for yourself?

If you did not need the money what would you do for work?

Have you ever cried to get something you wanted?

What have you learned about talking to men vs talking to women?

Where did you go on vacation as a child?



A new get to know you question every day. Join the conversation on facebook.
Fun get to know you questions for all ages home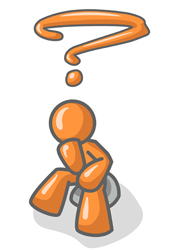 All Questions . . . <<Previous Page -Top Questions- Random Questions -Next Page>>
Page Number -1- -2- -3- -4- -5- -6- -7- -8- -9- -10-
-11- -12- -13- -14- -15- -16- -17- -18- -19- -20-
-21- -22- -23- -24- -25- -26- -27- -28- -29- -30-
Check It Out: Humor : 99 Humorous, amusing and thought provoking questions and ponderables.
Consumption is the sole end and purpose of all production; and the interest of the producer ought to be attended to, only so far as it may be necessary for promoting that of the consumer. – Adam Smith