Random questions from the 1000 plus get to know you questions in our library.

Here are 25 Random Get to Know You Questions and Conversation Starters:
Who was the last person you had to forgive?

Is it ever right to do the wrong thing? Is it ever wrong to do the right thing?

What boys name do you dislike?

When was the last time somebody hit you?

What goals do you have for your education?

When was the most peaceful day you have had?

Where do you like to get your news?

If you needed someone to act as a character reference for you who would you chose?

How do you handle rejection?

What traditions did your family have?

What colors do you like to dress in?

What was the address of the house you grew up in?

What food makes you think of Christmas?

When was your best Valentine Day?

What goal have you given up on?

Who do you turn to for advice?

What was the last movie you saw in the theater? Was it good?

What was your first email address?

How old where you when you learned about death?

Where are you most likely to be at 8:00 on a Saturday night?

What is the best adaptation of a book to a movie?

What is your favorite shirt?

When is it good to be Lazy?

Would you sell one of you kidneys for $75,000?



A new get to know you question every day. Join the conversation on facebook.
Fun get to know you questions for all ages home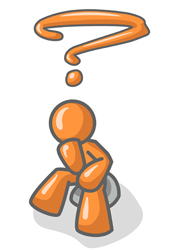 All Questions . . . <<Previous Page -Top Questions- Random Questions -Next Page>>
Page Number -1- -2- -3- -4- -5- -6- -7- -8- -9- -10-
-11- -12- -13- -14- -15- -16- -17- -18- -19- -20-
-21- -22- -23- -24- -25- -26- -27- -28- -29- -30-
Check It Out: Humor : 99 Humorous, amusing and thought provoking questions and ponderables.
We will always remember. We will always be proud. We will always be prepared, so we may always be free. - Ronald Regan