Library of Get To Know You Questions
25 conversation starters from our library
$dbhost = 'custsql-ywh01.yourwebhostingmysql.com:3306'; $dbuser = 'trevorvernon'; $dbpass = '88888888tv'; $conn = mysql_connect($dbhost, $dbuser, $dbpass); $dbname = 'gtku'; mysql_select_db($dbname, $conn); $result = mysql_query("SELECT question from questionsmaster Order BY Date DESC") ; $page = 0; $index = 0; while($row = mysql_fetch_array($result)) { if($index > 11*$page && $index < 11*($page+1)) { echo $row['question'] . "
" ; echo "
"; $index++; } elseif ($index > 25*($page+1)) { break; } else $index++; } mysql_close($conn); ?>
$dbhost = 'custsql-ywh01.yourwebhostingmysql.com:3306'; $dbuser = 'trevorvernon'; $dbpass = '88888888tv'; $conn = mysql_connect($dbhost, $dbuser, $dbpass); $dbname = 'gtku'; mysql_select_db($dbname, $conn); $result = mysql_query("SELECT question from lifelesons where GroupName = 'Ponderables' Order BY rand()"); $page = 1; $index = 0; while($row = mysql_fetch_array($result)) { if($index > 6*$page && $index < 6*($page+1)) { echo $row['question'] . "
" ; echo "
"; $index++; } elseif ($index > 25*($page+1)) { break; } else $index++; } mysql_close($conn); ?>
$dbhost = 'custsql-ywh01.yourwebhostingmysql.com:3306'; $dbuser = 'trevorvernon'; $dbpass = '88888888tv'; $conn = mysql_connect($dbhost, $dbuser, $dbpass); $dbname = 'gtku'; mysql_select_db($dbname, $conn); $result = mysql_query("SELECT question from questionsmaster Order BY rank DESC") ; $page = 1; $index = 0; while($row = mysql_fetch_array($result)) { if($index > 6*$page && $index < 6*($page+1)) { echo $row['question'] . "
" ; echo "
"; $index++; } elseif ($index > 6*($page+1)) { break; } else $index++; } mysql_close($conn); ?>
$dbhost = 'custsql-ywh01.yourwebhostingmysql.com:3306'; $dbuser = 'trevorvernon'; $dbpass = '88888888tv'; $conn = mysql_connect($dbhost, $dbuser, $dbpass); $dbname = 'gtku'; mysql_select_db($dbname, $conn); $result = mysql_query("SELECT question from questionsmaster Order BY rand()") ; $page = 0; $index = 0; while($row = mysql_fetch_array($result)) { if($index > 6*$page && $index < 6*($page+1)) { echo $row['question'] . "
" ; echo "
"; $index++; } elseif ($index > 25*($page+1)) { break; } else $index++; } mysql_close($conn); ?>

You may also want to check out.
Humorous and ponderable questions
Business Small Talk
User favorite questions
Truth or dare questions guaranteed to embarrass any adult
Questions to Make New Friends at School
Moral quandaries & hypothetical question
Above is a sampling of new and funny conversation starters from our library. This is a cross section taken from 1000 get to know you questions. Ideal from small talk and first dates. This is guaranteed from for new friends and old ones. This is a great way to waste time.
Fun get to know you questions for all ages home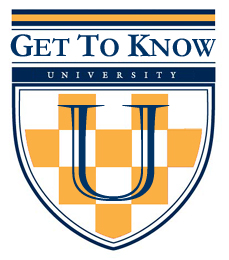 Check It Out: You have read the questions now read the answers. 500 plus random quotes from GetToKnowU

$dbhost = 'custsql-ywh01.yourwebhostingmysql.com:3306'; $dbuser = 'trevorvernon'; $dbpass = '88888888tv'; $conn = mysql_connect($dbhost, $dbuser, $dbpass); $dbname = 'gtku'; mysql_select_db($dbname, $conn); $result = mysql_query("SELECT Quote from Quotes Order BY RAND() ") ; $page = 1; $index = 0; while($row = mysql_fetch_array($result)) { if($index > 2*$page && $index < 2*($page+1)) { echo $row['Quote'] . "
" ; echo "
"; $index++; } elseif ($index > 25*($page+1)) { break; } else $index++; } mysql_close($conn); ?>