We have over 500 get to know you questions.
Here are some Random Questions:
Where did you find money when you were flat broke?

What is your favorite season?

If Heaven exists, what would you like to hear God say when you arrive at the Pearly Gates?

When was the last time you faked being sick?

What is the ideal comfort food?

What book inspires you?

When was a time in your life when you where seeking attention?

When was the last time you played Truth or Dare?

What is the best costume you have worn?

Where were you in life 10 years ago?

What holiday makes you sad?

What is your favorite condiment?

When you have a sweet tooth what food do you crave?

Have you ever been in a food fight?

Where does a good night's sleep rank on your priorities?

If you where a police officer for one day what would you do with the authority?

What is the key to finding happiness?

How do you manage stress?

If you could be a professional athlete what sport would you play?

What is a name that you would never name one of your children?

If you had a ton of money how would it corrupt you?

Critically speaking, what is the best book ever written?

Who was the first person who had a crush on you?

What would you sacrifice to be able to go into space?

.

Seek first to understand and then to be understood. The surest path to an argument is to have two people both bent on making the other one understand. In any of the relationships in life it is essential that you can put yourself in a mindset that you can see things from the other person's point of view. As you have that vantage point you are also in the best position to make yourself understood.
Fun get to know you questions for all ages home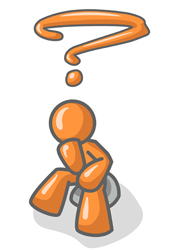 All Questions . . . <<Previous Page -Top Questions- Random Questions -Next Page>>

Page Number -1- -2- -3- -4- -5- -6- -7- -8- -9- -10-

-11- -12- -13- -14- -15- -16- -17- -18- -19- -20-

-21- -22- -23- -24- -25- -26- 27- -28- -29- -30-




Check It Out: PuzzleSoup over 1000 rebus puzzles form the makes of GetToKnowYou

People are always looking for the single magic bullet that will totally change everything. There is no single magic bullet. - Temple Grandin