We have over 500 get to know you questions.
Here are some Random Questions:
Where is your family blood line from?

What is your favorite national park?

What is the funniest gift you have given?

What food reminds you of your grandmother/grandfather?

What high brow cultural activity do you like to participate in?

What historical injustice still upsets you?

How would you explain love to somebody who had never heard of it before?

What was your favorite bed time story as a child?

How do you like to spend your spare time?

When was the first time you saw the ocean?

What was your favorite TV show growing up?

What would you buy from a thrift store?

How did your mother show love?

When was the last time you ate way too much?

If you were to attend a costume party tonight, what or whom would you go as?

If you could live in any home on a television series, which one would it be?

What was your toughest accomplishment?

Have you ever loved someone you have not met?

How old where you when you got your first computer?

What major company would you like to work for?

What is your dream car?

What is the closes you have been to a tropical paradise?

What food did you used to like but now hate?

What part of your life do you need to take more slowly?

.

Seek first to understand and then to be understood. The surest path to an argument is to have two people both bent on making the other one understand. In any of the relationships in life it is essential that you can put yourself in a mindset that you can see things from the other person's point of view. As you have that vantage point you are also in the best position to make yourself understood.
Fun get to know you questions for all ages home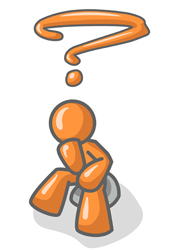 All Questions . . . <<Previous Page -Top Questions- Random Questions -Next Page>>

Page Number -1- -2- -3- -4- -5- -6- -7- -8- -9- -10-

-11- -12- -13- -14- -15- -16- -17- -18- -19- -20-

-21- -22- -23- -24- -25- -26- 27- -28- -29- -30-




Check It Out: PuzzleSoup over 1000 rebus puzzles form the makes of GetToKnowYou

Superhuman effort isn't worth a damn unless it achieves results. -Ernest Shackleton