We have over 500 get to know you questions.
Here are some Random Questions:
What would you want your last words to be?

Do you believe in life on other planets?

What do you dislike most about modern life?

When was the last time you went barefoot in public?

If you had access to a life coach what would you want to work on?

What is your favorite Disney Movie?

What technology scares you?

What strenght comes from suffering?

What junk food is your weakness?

What part of your daily routine can you not function without?

What would be the easiest foreign country for you to make a living in?

What is the saddest movie?

If you were a criminal master mind, what would be your criminal racket?

When was the first time someone close to you died?

Are you more like your mother or your father?

When was the first time you took responsibility for someone else's mistake?

Has a song ever made you cry? What was it?

What traditional gender roles do you disagree with?

How did your mother show love?

What changes do you find hard to accept?

What is the worst kept secret at your work?

What lessons from the bible can you use today?

What is your favorite way to spend a night alone?

What was the last thing that made you feel like an idiot?

.

Seek first to understand and then to be understood. The surest path to an argument is to have two people both bent on making the other one understand. In any of the relationships in life it is essential that you can put yourself in a mindset that you can see things from the other person's point of view. As you have that vantage point you are also in the best position to make yourself understood.
Fun get to know you questions for all ages home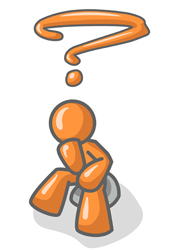 All Questions . . . <<Previous Page -Top Questions- Random Questions -Next Page>>

Page Number -1- -2- -3- -4- -5- -6- -7- -8- -9- -10-

-11- -12- -13- -14- -15- -16- -17- -18- -19- -20-

-21- -22- -23- -24- -25- -26- 27- -28- -29- -30-




Check It Out: PuzzleSoup over 1000 rebus puzzles form the makes of GetToKnowYou

You ve got to jump off cliffs and build your wings on the way down. . - Ray Bradbury