We have over 500 get to know you questions.
Here are some Random Questions:
If you needed someone to act as a character reference for you who would you chose?

When was the last time you played Truth or Dare?

What do you do when you have to deliver bad news?

When have you believed in love at first sight?

If you had a year off with pay, what would you do?

What is your favorite breakfast food?

What was the last movie you saw in the theater? Was it good?

What is the biggest change you have made in your life in the last year?

How do you know when you have had too much?

What is your favorite childhood picture of yourself?

Who is your favorite male movie star?

What makes you feel young?

Would you ever live in Los Angeles?

What bugs you most about air travel?

What is your opinion of the stock market?

When you your last kiss?

Would you rather have a beautiful home in an ordinary suburb or an ordinary home in an extraordinary place?

Did you ever have a crush on one of your teachers?

In what way are your parents out of date?

What was the first big thing you bought with your own money?

If you could win a 'life-time supply' of anything what would you want it to be?

Who would you be willing to donate a kidney to?

What was the last law you broke?

How do you express love?

.

Seek first to understand and then to be understood. The surest path to an argument is to have two people both bent on making the other one understand. In any of the relationships in life it is essential that you can put yourself in a mindset that you can see things from the other person's point of view. As you have that vantage point you are also in the best position to make yourself understood.
Fun get to know you questions for all ages home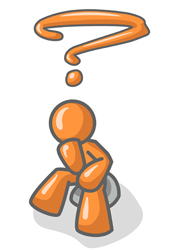 All Questions . . . <<Previous Page -Top Questions- Random Questions -Next Page>>

Page Number -1- -2- -3- -4- -5- -6- -7- -8- -9- -10-

-11- -12- -13- -14- -15- -16- -17- -18- -19- -20-

-21- -22- -23- -24- -25- -26- 27- -28- -29- -30-




Check It Out: PuzzleSoup over 1000 rebus puzzles form the makes of GetToKnowYou

Speak softly and carry a big stick. - Theodore Roosevelt