Random questions from more than 500 Life Lessons questions.
Top Questions- Reload Random Questions
The Life Lessons Questions are a different set of questions than the Get To Know You questions. There is some significant overlap between the questions. Some of these questiosn will be less meaningful taken out of context. Here are some random questions taken from the Life Lessons set.
Here are 20 Random Life Lesson Questions :
When have you taken someone's photograph without them knowing

Do you have any brothers or sisters?

On a scale of 1-10 how strict are your parents?

What food do you hate?

How has your education prepared you for your career?

What is your favorite shirt?

When was the first time you let a friend down?

Would you rather be able to see 10 minutes into the future or 3 years into the future?

Will there be drinking there?

If one synchronized swimmer drowns, do the rest have to drown, too?

If you needed someone to act as a character reference who would you chose?

Who taught you to cook?

How is the Health Care provider rated?

Who is responsible for paying which bills?

Where are you most likely to be at 8:00 on a Saturday night?

Who is there that makes you want to be a better person?

What typical training is provided for this position?

Do you have any pets?

Would you rather be able to see one year into the future or change any one decision from your past?

Who was the first person you voted for?


Fun get to know you questions for all ages home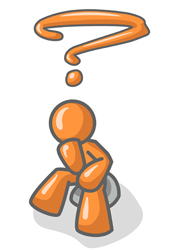 <<Previous Page -Top Questions- Random Questions- -Reload This Page




Check It Out: Humor : 99 Humorous, amusing and thought provoking questions and ponderables.

When you see something that is technically sweet, you go ahead and do it and you argue about what to do about it only after you have had your technical success. That is the way it was with the atomic bomb. - J. Robert Oppenheimer