Random questions from more than 500 Life Lessons questions.
Top Questions- Reload Random Questions
The Life Lessons Questions are a different set of questions than the Get To Know You questions. There is some significant overlap between the questions. Some of these questiosn will be less meaningful taken out of context. Here are some random questions taken from the Life Lessons set.
Here are 20 Random Life Lesson Questions :
Why was I given my name?

If you could go on a vacation anywhere in Europe where would it be?

is the company likely to be purchased or acquired?

Would you rather have many casual friends or one very close one?

If your significant other said it was alright would you cheat on them?

Who is the most dependable person in your life?

Who would you run into a burning building to save?

What food makes a great midnight snack?

What goals do you have for your education?

How did you start working for your current employer?

What do you respect about your mother?

Which one of your friends do you think is a good influence? Why?

Would you rather have one year off at your current rate of pay or work your current job for a year at double your current rate of pay?

What do you spend your time on that you think is not very important?

Would you rather spend 30 days living inside an IKEA or speak only in rhyming couplets for 6 months?

What is an an example of being impulsive?

What slang word or phrase is most over used?

What was the first concert you went to see?

Would you rather stay in a luxury hotel free of charge for one year or have a chauffeur driven limousine free of charge for one year?

What is the benefits package?


Fun get to know you questions for all ages home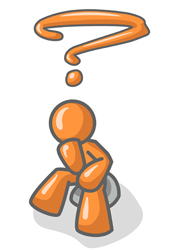 <<Previous Page -Top Questions- Random Questions- -Reload This Page




Check It Out: Humor : 99 Humorous, amusing and thought provoking questions and ponderables.

Dignify and glorify common labor. It is at the bottom of life that we must begin, not at the top. - Booker T Washington