Random questions from more than 500 Life Lessons questions.
Top Questions- Reload Random Questions
The Life Lessons Questions are a different set of questions than the Get To Know You questions. There is some significant overlap between the questions. Some of these questiosn will be less meaningful taken out of context. Here are some random questions taken from the Life Lessons set.
Here are 20 Random Life Lesson Questions :
$dbhost = 'custsql-ywh01.yourwebhostingmysql.com:3306'; $dbuser = 'trevorvernon'; $dbpass = '88888888tv'; $conn = mysql_connect($dbhost, $dbuser, $dbpass); $dbname = 'gtku'; mysql_select_db($dbname, $conn); $result = mysql_query("SELECT question from lifelesons Order BY RAND() ") ; $page = 0; $index = 0; while($row = mysql_fetch_array($result)) { if($index > 21*$page && $index < 21*($page+1)) { echo $row['question'] . "
" ; echo "
"; $index++; } elseif ($index > 25*($page+1)) { break; } else $index++; } mysql_close($conn); ?>
Fun get to know you questions for all ages home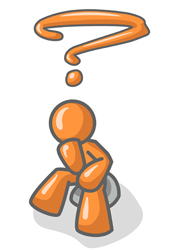 <<Previous Page -Top Questions- Random Questions- -Reload This Page




Check It Out: Humor : 99 Humorous, amusing and thought provoking questions and ponderables.

$dbhost = 'custsql-ywh01.yourwebhostingmysql.com:3306'; $dbuser = 'trevorvernon'; $dbpass = '88888888tv'; $conn = mysql_connect($dbhost, $dbuser, $dbpass); $dbname = 'gtku'; mysql_select_db($dbname, $conn); $result = mysql_query("SELECT Quote from Quotes Order BY RAND() ") ; $page = 1; $index = 0; while($row = mysql_fetch_array($result)) { if($index > 2*$page && $index < 2*($page+1)) { echo $row['Quote'] . "
" ; echo "
"; $index++; } elseif ($index > 25*($page+1)) { break; } else $index++; } mysql_close($conn); ?>