Truth or Dare (The Starter Game)
The basic Truth or Dare Starter Game. A random pairing or dares and questions with over 7,500 possible combinations. This is  great party game.

Tell me the truth. Why wouldn't you marry your current boyfriend/girlfriend?


-or-
I dare you to Tape two paper/plastic cups to the front of your shirt.



Over 100 truth or dare questions. Truth or Dare question and dares for girls, boys, teens and adults. Check out our main Truth or Dare Main Page.
Fun get to know you questions for all ages home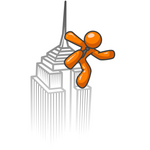 Join the conversation on facebook.
<<Previous Page - Random Questons Relaod Page >>

The 50 most common interview questions

A teacher who is attempting to teach without inspiring the pupil with a desire to learn is hammering on cold iron. - Horac Man