Truth or Dare (The Starter Game)
The basic Truth or Dare Starter Game. A random pairing or dares and questions with over 7,500 possible combinations. This is  great party game.

Tell me the truth. When was the first time you stood up to authority?


-or-
I dare you to Get on your hands and knees, purr like a cat, and rub against the legs of the other players.



Over 100 truth or dare questions. Truth or Dare question and dares for girls, boys, teens and adults. Check out our main Truth or Dare Main Page.
Fun get to know you questions for all ages home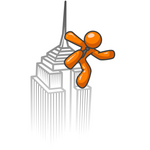 Join the conversation on facebook.
<<Previous Page - Random Questons Relaod Page >>

What to talk about on a first date, first date small talk

The only man who never makes a mistake is the man who never does anything. - Theodore Roosevelt