Random questions from the 1000 plus get to know you questions in our library.

Here are 25 Random Get to Know You Questions and Conversation Starters:
What is something most people do not know about you?

What is your favorite thing about winter?

Have you ever had a really unusual job?

Which member of your extended family are you closest to?

Do you feel you have a purpose or calling in life?

If you needed a Kidney, who do you think would be willing to donate one to you?

What are you always late for?

What is your best personality trait?

What goals do you have for your family?

Where are you most likely to be at 8:00 on a Saturday night?

How do you manage stress?

When was a magical moment in your life?

What was the last peaceful day you had?

What would be your personal hell?

Do you believe there are any Ethics left in business?

What is something unusual you like to put on a sandwich?

What College/University did you want to attend but did not?

What makes a good kisser?

How do you express love?

Do you like short or long hair on someone of the opposite sex?

When was an embarrassing time you lost your wallet?

If you had the money what charity would you want to start?

Do you have any good luck rituals? What are they?

If you could break one law with impunity what would it be?



A new get to know you question every day. Join the conversation on facebook.
Fun get to know you questions for all ages home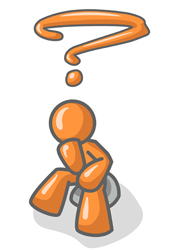 All Questions . . . <<Previous Page -Top Questions- Random Questions -Next Page>>
Page Number -1- -2- -3- -4- -5- -6- -7- -8- -9- -10-
-11- -12- -13- -14- -15- -16- -17- -18- -19- -20-
-21- -22- -23- -24- -25- -26- -27- -28- -29- -30-
Check It Out: Humor : 99 Humorous, amusing and thought provoking questions and ponderables.
Success is to be measured not so much by the position that one has reached in life as by the obstacles which he has overcome. - Booker T Washington