Random questions from the 1000 plus get to know you questions in our library.

Here are 25 Random Get to Know You Questions and Conversation Starters:
What was the scarriest moment of your life?

What was the last peaceful day you had?

What do you do when you have to deliver bad news?

What is something that is widely available yet underappreciated?

What book have you attempted to read several times but have never been able to finish?

What music do you hate?

Is there a sport you love to play but hate to watch?

What is one thing you are sure about?

Of the people you know, which couple has the most successful relationship?

If you had an extra hour every day what would you do with it?

How did you learn about death?

What food makes a great midnight snack?

What song do you love to dance to?

When was the last time you had to speak in public?

What is the biggest change you have made in your life in the last year?

What is the most valuable thing in your life?

What is a good thing happening in your life right now? What makes it good?

What is the most important room in the house?

What color underwear are you wearing

What song do you sing in the shower?

What would you do if you had a million dollars?

How long can you hold a grudge?

What food is the most fun to eat?

When you are stressed out what do you do to relax?



A new get to know you question every day. Join the conversation on facebook.
Fun get to know you questions for all ages home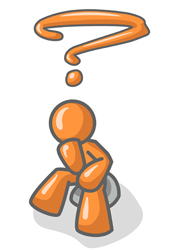 All Questions . . . <<Previous Page -Top Questions- Random Questions -Next Page>>
Page Number -1- -2- -3- -4- -5- -6- -7- -8- -9- -10-
-11- -12- -13- -14- -15- -16- -17- -18- -19- -20-
-21- -22- -23- -24- -25- -26- -27- -28- -29- -30-
Check It Out: Humor : 99 Humorous, amusing and thought provoking questions and ponderables.
I am the one who got myself fat, who did all the eating. So I had to take full responsibility for it. - Kirstie Alley