Truth or Dare (Random Dares)
Random jaw dropping dares, they are funny and engaging if somewhat embarrassing dares. The dares outlined here can be used alone to play the game or can be used as a launching point to create your own challenges. These dares are designed to address groups of teens through adults. There is no blatantly adult content but it is not suitable for younger players.
I dare you to ... reload this page
Proclaim your undying devotion to the next person who walks into the room.

For the rest of the night begin everything you say with "All hail Queen Nefertiti."

Put on a blindfold and slow dance with a player. See if you can guess who it is by touch alone.

Change your email signature to read "proud servant of Xena Warrior Princess" Keep it that way for 24 hours.

Start an annoying email promising good luck and riches or disaster and sorrow is they forward it on to 10 friends. You must then email it to 10 friends who are not playing with you.

Attach toilet paper to your shoe and keep it there for the rest of the game.

Lick the palm and back of hand for the player directly across from you.

Take an item of food from the refrigerator and kiss it passionately for 90 seconds.

Brush your teeth and drink a glass or orange juice. If a tooth brush is not available get creative and use a carrot or some other item.

Place some food on a plate on the floor do push-up over the plate and eat a bite every time you go down.

Call Wal-Mart and ask if you can use their dressing room to try on a pair of jeans you received as a gift.

Dress up like a boy scout. Be creative about the uses of items and props to approximate the boy scout uniform.

Put an ice cube in your pants pocket and keep it there until it completely melts.

Bite another players fingernail.

Tape two paper/plastic cups to the front of your shirt.

Name all seven of Snow White's dwarfs. Any you are unable to name in 30 seconds will be written on your arms, legs, belly or face by the other players.

Put a blindfold on yourself then select two other players. Remove one minor article of clothing form each player and put it on the other player.

Get down on your knees and pray for the group.

Do a head-stand or a hand stand for 60 seconds.

Select two other players to dance the "can-can" with



Join the conversation on facebook.
Other Truth or Dare Resources
Truth or Dare Question for Fun and Profit (All Truth or Dare questions)
20 Random Truth or Dare Questions
50 questions guaranteed to embarrass any adult.
20 Most Popular Truth or Dare Questions
20 Funny Truth or Dare Questions for Girls
20 Embarrassing Truth or Dare Questions for Boys
100 Exciting and Slightly Awkward Dares
20 Embarrassing Random Dares
20 Most Popular Dares for Truth or Dare Questions
Play Truth or Dare with the Truth or Dare Starter Game
You may also want to look at our truth or dare game page.
Fun get to know you questions for all ages home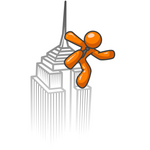 <<Previous Page - Random Dares

Colorados Best, A collection on the unique and interesting things found Only in Colorado

Just going to church doesn't make you a Christian any more than standing in your garage makes you a car. - GK Chesterson