Truth or Dare (Random Dares)
Random jaw dropping dares, they are funny and engaging if somewhat embarrassing dares. The dares outlined here can be used alone to play the game or can be used as a launching point to create your own challenges. These dares are designed to address groups of teens through adults. There is no blatantly adult content but it is not suitable for younger players.
I dare you to ... reload this page
Start an annoying email promising good luck and riches or disaster and sorrow is they forward it on to 10 friends. You must then email it to 10 friends who are not playing with you.

Change your email signature to read "proud servant of Xena Warrior Princess" Keep it that way for 24 hours.

Have another player tie or tape your hands together for a minimum of the next three rounds. You must select a dare before you can be untied.

Put lipstick on another player but you are not allowed to use your hands.

Peel a banana with out using your hands.

Put a blindfold on yourself then select two other players. Remove one minor article of clothing form each player and put it on the other player.

Deliver a 3-5 minute lecture entitled "flirting for the modern teenager". Be sure to include diagrams and demonstrations. Uses the other players to demonstrate your points.

Do everything in slow-motion for three rounds.

Eat three bites of dog/cat food.

Brush your teeth and drink a glass or orange juice. If a tooth brush is not available get creative and use a carrot or some other item.

Tuck in your shirt and drop an ice cube down your front. You must then perform a break dance until the ice cube shakes out or melts.

Get on all four and howl and bark at another player anytime they move or speak for the next 3 rounds.

Put on a blindfold and have three other players blow in your ear. See if you can guess who each is.

Sit astride another players back or lap and peddle as if riding a bicycle. Pantomime an entire Tour de France style bicycle race complete with hill assents, passing other players and a triumphant finish. The performance should last at least two minutes.

Tell the group where you are ticklish and have another player tickle you

Tape two paper/plastic cups to the front of your shirt.

See how many ice cubes you can fit in your mouth at one time.

You have to remain perfectly sill for one minute. Meanwhile another player is going to attempt to get you to move buy whatever means he/she can think of.

Select another player and describe in detail what you would have them do if they were your slave for the next hour. What would you have them do? (The selected player must then accept or reject the offer to become your slave.)

For the next person, who is not a player, that walks into the room give them a hug and refuse to let go.



Join the conversation on facebook.
Other Truth or Dare Resources
Truth or Dare Question for Fun and Profit (All Truth or Dare questions)
20 Random Truth or Dare Questions
50 questions guaranteed to embarrass any adult.
20 Most Popular Truth or Dare Questions
20 Funny Truth or Dare Questions for Girls
20 Embarrassing Truth or Dare Questions for Boys
100 Exciting and Slightly Awkward Dares
20 Embarrassing Random Dares
20 Most Popular Dares for Truth or Dare Questions
Play Truth or Dare with the Truth or Dare Starter Game
You may also want to look at our truth or dare game page.
Fun get to know you questions for all ages home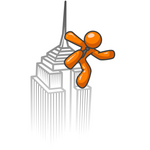 <<Previous Page - Random Dares

30 Moral Quandaries, questions to make you think.

Underlying most arguments against the free market is a lack of belief in freedom itself. - Milton Friedman