Truth or Dare (Random Dares)
Random jaw dropping dares, they are funny and engaging if somewhat embarrassing dares. The dares outlined here can be used alone to play the game or can be used as a launching point to create your own challenges. These dares are designed to address groups of teens through adults. There is no blatantly adult content but it is not suitable for younger players.
I dare you to ... reload this page
For the next person, who is not a player, that walks into the room give them a hug and refuse to let go.

Put on a blindfold and slow dance with a player. See if you can guess who it is by touch alone.

Take an item of food from the refrigerator and kiss it passionately for 90 seconds.

Sing everything you say for the next 5 minutes.

Go outside and run around, while screaming "I have lost my voice, please help me find it".

Ride another player like a horse and do your best & loudest "YeeeHawww"

Select another player and repeat everything they say for the next 3 rounds.

Tell the group where you are ticklish and have another player tickle you

Clasp your hands behind your back. Have another player feed you from their hands. The use of utensils is not allowed.

Poke someone you do not know on facebook

Go to the bathroom and change, you must "go commando" for the rest of the game.

Abandon your inner monolog and say everything that comes into your mind for the next ten minutes.

Touch your elbows together and hold them that way for the next 3 rounds.

Shake a strangers hand and refuse to let go.

Get down on your knees and pray for the group.

Put on a blindfold and sniff another player's feet. See if you can identify them by smell alone.

Put a blindfold on yourself then select two other players. Remove one minor article of clothing form each player and put it on the other player.

Post a picture of your self on Hot or Not

Have the player on your right sit on your lap for the next two rounds.

Stand facing another player. Each player must reach out toward the other player and get as close as possible to the other player with out touching them. The player who first touches the other player must answer a penalty truth question.



Join the conversation on facebook.
Other Truth or Dare Resources
Truth or Dare Question for Fun and Profit (All Truth or Dare questions)
20 Random Truth or Dare Questions
50 questions guaranteed to embarrass any adult.
20 Most Popular Truth or Dare Questions
20 Funny Truth or Dare Questions for Girls
20 Embarrassing Truth or Dare Questions for Boys
100 Exciting and Slightly Awkward Dares
20 Embarrassing Random Dares
20 Most Popular Dares for Truth or Dare Questions
Play Truth or Dare with the Truth or Dare Starter Game
You may also want to look at our truth or dare game page.
Fun get to know you questions for all ages home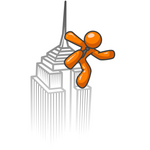 <<Previous Page - Random Dares

13 Questions to ask and answer before you loan anyone money

Dignify and glorify common labor. It is at the bottom of life that we must begin, not at the top. - Booker T Washington