Truth or Dare (Random Dares)
Random jaw dropping dares, they are funny and engaging if somewhat embarrassing dares. The dares outlined here can be used alone to play the game or can be used as a launching point to create your own challenges. These dares are designed to address groups of teens through adults. There is no blatantly adult content but it is not suitable for younger players.
I dare you to ... reload this page
Take a marker and draw a circle around your physical feature you are the most self conscious about.

Poke someone you do not know on facebook

For the rest of the evening wear a bicycle helmet. If a helmet is unavailable enlist the other players to help you fashion one out of cardboard, foil or whatever is available.

Record a video of you singing any popular song that you know all the words to and post it to youtube

Get on all four and howl and bark at another player anytime they move or speak for the next 3 rounds.

Say the alphabet backwards. You have 30 seconds if you cannot do it, you must preformed two more dares.

Give a piggyback ride to or receive a piggyback ride from another player.

Brush another players teeth.

Go to the bathroom and change, you must "go commando" for the rest of the game.

Brush your teeth and drink a glass or orange juice. If a tooth brush is not available get creative and use a carrot or some other item.

Lick the bathroom floor.

Select another player and tie your feet together with their feet . You must remain this way for a minimum of three rounds. You and the person you are tied two must each perform a dare before you can be untied.

Do an impression of another player. Continue until someone is able to guess who you are impersonating.

Call one person at random who you know and knows you ask them "When a cow laughs, does milk come out it's nose?"

Become the slave of another player of your choosing for 10 minutes.

Place some food on a plate on the floor do push-up over the plate and eat a bite every time you go down.

Hand your cell phone to another player and let them text anything they want to any single contact.

Eat three bites of dog/cat food.

Speak Like Elmer Fudd for the next three rounds.

Begin everything you say with the phrase "your mom says." Continue this for the rest of the night.



Join the conversation on facebook.
Other Truth or Dare Resources
Truth or Dare Question for Fun and Profit (All Truth or Dare questions)
20 Random Truth or Dare Questions
50 questions guaranteed to embarrass any adult.
20 Most Popular Truth or Dare Questions
20 Funny Truth or Dare Questions for Girls
20 Embarrassing Truth or Dare Questions for Boys
100 Exciting and Slightly Awkward Dares
20 Embarrassing Random Dares
20 Most Popular Dares for Truth or Dare Questions
Play Truth or Dare with the Truth or Dare Starter Game
You may also want to look at our truth or dare game page.
Fun get to know you questions for all ages home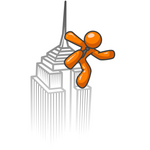 <<Previous Page - Random Dares

13 Questions to ask and answer before you loan anyone money

You just have to keep trying to do good work, and hope that it leads to more good work. I want to look back on my career and be proud of the work, and be proud that I tried everything. Yes, I want to look back and know that I was terrible at a variety of things. -John Steward