Truth or Dare (Random Dares)
Random jaw dropping dares, they are funny and engaging if somewhat embarrassing dares. The dares outlined here can be used alone to play the game or can be used as a launching point to create your own challenges. These dares are designed to address groups of teens through adults. There is no blatantly adult content but it is not suitable for younger players.
I dare you to ... reload this page
Do a head-stand or a hand stand for 60 seconds.

Put your fingers in your ear then pull it out and lick them both.

Select another player and repeat everything they say for the next 3 rounds.

Say the alphabet backwards. You have 30 seconds if you cannot do it, you must preformed two more dares.

Deliver a 3-5 minute lecture entitled "flirting for the modern teenager". Be sure to include diagrams and demonstrations. Uses the other players to demonstrate your points.

Attach toilet paper to your shoe and keep it there for the rest of the game.

Lie down on the floor and have another player sit on you for the next round.

Brush your teeth and drink a glass or orange juice. If a tooth brush is not available get creative and use a carrot or some other item.

Touch your elbows together and hold them that way for the next 3 rounds.

Poke someone you do not know on facebook

Tell the group where you are ticklish and have another player tickle you

Remove your shoes and trade each show with another player.

Have another player paint the toenails on only your left foot. (if no nail polish is available use something else like pen, marker, or ketchup)

Use a seductive voice to tell another player about one of your turn offs

Post "just finished watching sesame street and I think big bird is pregnant." to your facebook status

Put on a blindfold and slow dance with a player. See if you can guess who it is by touch alone.

Go down into the splits for as far as you can and hold it as long as you can

Go to the kitchen and eat something that is not meant to be eaten alone (like chili powder, pepper, etc).

Peel a banana with out using your hands.

Post a picture of your self on Hot or Not



Join the conversation on facebook.
Other Truth or Dare Resources
Truth or Dare Question for Fun and Profit (All Truth or Dare questions)
20 Random Truth or Dare Questions
50 questions guaranteed to embarrass any adult.
20 Most Popular Truth or Dare Questions
20 Funny Truth or Dare Questions for Girls
20 Embarrassing Truth or Dare Questions for Boys
100 Exciting and Slightly Awkward Dares
20 Embarrassing Random Dares
20 Most Popular Dares for Truth or Dare Questions
Play Truth or Dare with the Truth or Dare Starter Game
You may also want to look at our truth or dare game page.
Fun get to know you questions for all ages home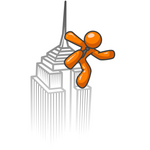 <<Previous Page - Random Dares

30 Moral Quandaries, questions to make you think.

In the struggle for survival, the fittest win out at the expense of their rivals because they succeed in adapting themselves best to their environment. – Charles Darwin