Truth or Dare (Random Dares)
Random jaw dropping dares, they are funny and engaging if somewhat embarrassing dares. The dares outlined here can be used alone to play the game or can be used as a launching point to create your own challenges. These dares are designed to address groups of teens through adults. There is no blatantly adult content but it is not suitable for younger players.
I dare you to ... reload this page
Place some food on a plate on the floor do push-up over the plate and eat a bite every time you go down.

Lick the palm and back of hand for the player directly across from you.

Tell the group where you are ticklish and have another player tickle you

Brush your teeth and drink a glass or orange juice. If a tooth brush is not available get creative and use a carrot or some other item.

Get on all four and howl and bark at another player anytime they move or speak for the next 3 rounds.

Start an annoying email promising good luck and riches or disaster and sorrow is they forward it on to 10 friends. You must then email it to 10 friends who are not playing with you.

You must respond to any quest with "You bet, Governor" for the next 3 rounds.

Do the hokey pokey in the middle of a circle of players and sing the song that goes with it.

Get down on your knees and pray for the group.

Perform an interpretive dance without the aid of any music.

Dip you finger in peanut butter and have another player lick it off.

Lick the bathroom floor.

Deliver a 3-5 minute lecture entitled "flirting for the modern teenager". Be sure to include diagrams and demonstrations. Uses the other players to demonstrate your points.

Blow a raspberry on the stomach of another player

Boomerang Dare. For the rest of the game you must perform any dare you challenge another player with.

Stand facing another player. Each player must reach out toward the other player and get as close as possible to the other player with out touching them. The player who first touches the other player must answer a penalty truth question.

Pretend you are a ballerina for the next 10 minutes.

Pick your nose and show the results to the group?

Take off your shoe and suck on one of your toes. If you are unable to suck on your own toe you must suck on another players toe.

Remove another players shoes and socks with out using your hands.



Join the conversation on facebook.
Other Truth or Dare Resources
Truth or Dare Question for Fun and Profit (All Truth or Dare questions)
20 Random Truth or Dare Questions
50 questions guaranteed to embarrass any adult.
20 Most Popular Truth or Dare Questions
20 Funny Truth or Dare Questions for Girls
20 Embarrassing Truth or Dare Questions for Boys
100 Exciting and Slightly Awkward Dares
20 Embarrassing Random Dares
20 Most Popular Dares for Truth or Dare Questions
Play Truth or Dare with the Truth or Dare Starter Game
You may also want to look at our truth or dare game page.
Fun get to know you questions for all ages home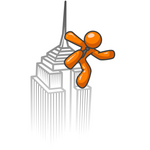 <<Previous Page - Random Dares

How to make new friends, going back to school

Los Angeles is a microcosm of the United States. If L.A. falls, the country falls. - Ice T