Truth or Dare (Random Dares)
Random jaw dropping dares, they are funny and engaging if somewhat embarrassing dares. The dares outlined here can be used alone to play the game or can be used as a launching point to create your own challenges. These dares are designed to address groups of teens through adults. There is no blatantly adult content but it is not suitable for younger players.
I dare you to ... reload this page
Do the hokey pokey in the middle of a circle of players and sing the song that goes with it.

Go to the neighbors and ask to borrow an umbrella

See how many ice cubes you can fit in your mouth at one time.

Put on a blindfold and sniff another player's feet. See if you can identify them by smell alone.

Have another player draw a pair of lips around your belly-button.

Do three different yoga positions. Get input from the group on your form and stance.

Take off your shoe and suck on one of your toes. If you are unable to suck on your own toe you must suck on another players toe.

For the rest of the evening wear a bicycle helmet. If a helmet is unavailable enlist the other players to help you fashion one out of cardboard, foil or whatever is available.

Sing everything you say for the next 5 minutes.

Have the player on your right sit on your lap for the next two rounds.

Blow a raspberry on the stomach of another player

Have another player style your hair. Be sure to be generous with the hairspray.

Ride another player like a horse and do your best & loudest "YeeeHawww"

Take a dollar bill out of your pocket and lick it.

Act out a TV commercial of your choosing. Enlist the help of other players as needed but you cannot tell which

Put an ice cube in your pants pocket and keep it there until it completely melts.

Poke someone you do not know on facebook

Post a picture of your self on Hot or Not

Eat three bites of dog/cat food.

Dress up like a boy scout. Be creative about the uses of items and props to approximate the boy scout uniform.



Join the conversation on facebook.
Other Truth or Dare Resources
Truth or Dare Question for Fun and Profit (All Truth or Dare questions)
20 Random Truth or Dare Questions
50 questions guaranteed to embarrass any adult.
20 Most Popular Truth or Dare Questions
20 Funny Truth or Dare Questions for Girls
20 Embarrassing Truth or Dare Questions for Boys
100 Exciting and Slightly Awkward Dares
20 Embarrassing Random Dares
20 Most Popular Dares for Truth or Dare Questions
Play Truth or Dare with the Truth or Dare Starter Game
You may also want to look at our truth or dare game page.
Fun get to know you questions for all ages home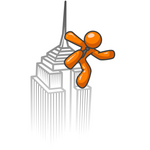 <<Previous Page - Random Dares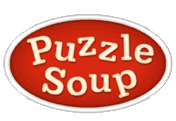 The best collection of rebus puzzles on the web courtesy of PuzzleSoup

If God dwells inside us like some people say, I sure hope he likes enchiladas, because that's what he's getting. - Jack Handey