Truth or Dare (Random Dares)
Random jaw dropping dares, they are funny and engaging if somewhat embarrassing dares. The dares outlined here can be used alone to play the game or can be used as a launching point to create your own challenges. These dares are designed to address groups of teens through adults. There is no blatantly adult content but it is not suitable for younger players.
I dare you to ... reload this page
Go outside and run around, while screaming "I have lost my voice, please help me find it".

Pound your chest and do your best Tarzan yell.

Dress up like a boy scout. Be creative about the uses of items and props to approximate the boy scout uniform.

Blow a raspberry on the stomach of another player

For the next person, who is not a player, that walks into the room give them a hug and refuse to let go.

Deliver a 3-5 minute lecture entitled "flirting for the modern teenager". Be sure to include diagrams and demonstrations. Uses the other players to demonstrate your points.

Call Wal-Mart and ask if you can use their dressing room to try on a pair of jeans you received as a gift.

Have another player draw a mustache on you using catsup, mustarded or some other food item. You cannot wipe it off but you can lick it off or have another player lick it off.

Tell the group where you are ticklish and have another player tickle you

Use a seductive voice to tell another player about one of your turn offs

Peel a banana with out using your hands.

Go down into the splits for as far as you can and hold it as long as you can

For the rest of the evening wear a bicycle helmet. If a helmet is unavailable enlist the other players to help you fashion one out of cardboard, foil or whatever is available.

Take an item of food from the refrigerator and kiss it passionately for 90 seconds.

Post "just finished watching sesame street and I think big bird is pregnant." to your facebook status

Have another player tie you ankles together and keep them tied for 10 minutes.

Have another player draw a pair of lips around your belly-button.

Take a marker and draw a circle around your physical feature you are the most self conscious about.

Go to the bathroom and put your pants on backwards and were them that way for the rest of the game.

Speak in rhyme for the next 5 rounds.



Join the conversation on facebook.
Other Truth or Dare Resources
Truth or Dare Question for Fun and Profit (All Truth or Dare questions)
20 Random Truth or Dare Questions
50 questions guaranteed to embarrass any adult.
20 Most Popular Truth or Dare Questions
20 Funny Truth or Dare Questions for Girls
20 Embarrassing Truth or Dare Questions for Boys
100 Exciting and Slightly Awkward Dares
20 Embarrassing Random Dares
20 Most Popular Dares for Truth or Dare Questions
Play Truth or Dare with the Truth or Dare Starter Game
You may also want to look at our truth or dare game page.
Fun get to know you questions for all ages home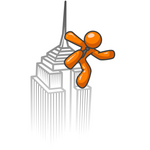 <<Previous Page - Random Dares

What to talk about on a first date, first date small talk

If you think your boss is stupid, remember: you wouldn't have a job if he was any smarter. - John Gotti