Truth or Dare (Random Dares)
Random jaw dropping dares, they are funny and engaging if somewhat embarrassing dares. The dares outlined here can be used alone to play the game or can be used as a launching point to create your own challenges. These dares are designed to address groups of teens through adults. There is no blatantly adult content but it is not suitable for younger players.
I dare you to ... reload this page
Dip you finger in peanut butter and have another player lick it off.

You have to remain perfectly sill for one minute. Meanwhile another player is going to attempt to get you to move buy whatever means he/she can think of.

Go to the bathroom and put your pants on backwards and were them that way for the rest of the game.

Have another player style your hair. Be sure to be generous with the hairspray.

Do three different yoga positions. Get input from the group on your form and stance.

Attach toilet paper to your shoe and keep it there for the rest of the game.

Pound your chest and do your best Tarzan yell.

Poke someone you do not know on facebook

Post "just finished watching sesame street and I think big bird is pregnant." to your facebook status

Touch your nose with your tongue. If you are unable to do this you must touch another players nose with your tongue.

Deliver a 3-5 minute lecture entitled "flirting for the modern teenager". Be sure to include diagrams and demonstrations. Uses the other players to demonstrate your points.

Lick the palm and back of hand for the player directly across from you.

Shake a strangers hand and refuse to let go.

Login to your favorite video game and allow another player to do whatever that what with you account for 3 minutes.

Touch your elbows together and hold them that way for the next 3 rounds.

Remove another players shoes and socks with out using your hands.

Recruit another player to play the role of your ex-boyfriend/girlfriend you must then re-enact your breakup?

Get down on your knees and pray for the group.

Peel a banana with out using your hands.

Place both your hands in another players pockets and keep them there for 15 minutes. You must each perform a dare before you are allowed to remove them.



Join the conversation on facebook.
Other Truth or Dare Resources
Truth or Dare Question for Fun and Profit (All Truth or Dare questions)
20 Random Truth or Dare Questions
50 questions guaranteed to embarrass any adult.
20 Most Popular Truth or Dare Questions
20 Funny Truth or Dare Questions for Girls
20 Embarrassing Truth or Dare Questions for Boys
100 Exciting and Slightly Awkward Dares
20 Embarrassing Random Dares
20 Most Popular Dares for Truth or Dare Questions
Play Truth or Dare with the Truth or Dare Starter Game
You may also want to look at our truth or dare game page.
Fun get to know you questions for all ages home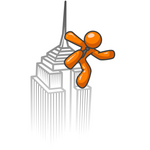 <<Previous Page - Random Dares

Colorados Best, A collection on the unique and interesting things found Only in Colorado

The Business of America is Business. - Calvin Coolidge