Truth or Dare (Random Dares)
Random jaw dropping dares, they are funny and engaging if somewhat embarrassing dares. The dares outlined here can be used alone to play the game or can be used as a launching point to create your own challenges. These dares are designed to address groups of teens through adults. There is no blatantly adult content but it is not suitable for younger players.
I dare you to ... reload this page
Place your hand on another players shoulder and keep it there for the next three rounds.

Do everything in slow-motion for three rounds.

Speak in Shakespearean English for the next 5 rounds.

Select another player and describe in detail what you would have them do if they were your slave for the next hour. What would you have them do? (The selected player must then accept or reject the offer to become your slave.)

Take a marker and draw a circle around your physical feature you are the most self conscious about.

Have another player select a food from the kitchen for you to eat without the uses of your hands. (The messier the better.)

Boomerang Dare. For the rest of the game you must perform any dare you challenge another player with.

Dip you finger in peanut butter and have another player lick it off.

Put a blindfold on yourself then select two other players. Remove one minor article of clothing form each player and put it on the other player.

Lie down on the floor and have another player sit on you for the next round.

Brush your teeth and drink a glass or orange juice. If a tooth brush is not available get creative and use a carrot or some other item.

Get on all four and howl and bark at another player anytime they move or speak for the next 3 rounds.

Have another player write the name of their first love on your forehead.

Attach toilet paper to your shoe and keep it there for the rest of the game.

Pick a player and make them laugh by whatever means you can. If you cannot make them laugh in 30 seconds you perform a second dare.

Touch your elbows together and hold them that way for the next 3 rounds.

You must respond to any quest with "You bet, Governor" for the next 3 rounds.

Call your mother and ask her if she believes in aliens?

Bite another players fingernail.

Put your fingers in your ear then pull it out and lick them both.



Join the conversation on facebook.
Other Truth or Dare Resources
Truth or Dare Question for Fun and Profit (All Truth or Dare questions)
20 Random Truth or Dare Questions
50 questions guaranteed to embarrass any adult.
20 Most Popular Truth or Dare Questions
20 Funny Truth or Dare Questions for Girls
20 Embarrassing Truth or Dare Questions for Boys
100 Exciting and Slightly Awkward Dares
20 Embarrassing Random Dares
20 Most Popular Dares for Truth or Dare Questions
Play Truth or Dare with the Truth or Dare Starter Game
You may also want to look at our truth or dare game page.
Fun get to know you questions for all ages home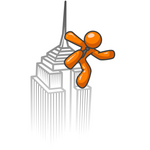 <<Previous Page - Random Dares

13 Questions to ask and answer before you loan anyone money

I swear, by my life and my love of it, that I will never live for the sake of another man, nor ask another man to live for mine. - Ayn Rand