Truth or Dare (Random Dares)
Random jaw dropping dares, they are funny and engaging if somewhat embarrassing dares. The dares outlined here can be used alone to play the game or can be used as a launching point to create your own challenges. These dares are designed to address groups of teens through adults. There is no blatantly adult content but it is not suitable for younger players.
I dare you to ... reload this page
Call one person at random who you know and knows you ask them "When a cow laughs, does milk come out it's nose?"

See how many ice cubes you can fit in your mouth at one time.

Call Wal-Mart and ask if you can use their dressing room to try on a pair of jeans you received as a gift.

Give a piggyback ride to or receive a piggyback ride from another player.

Pretend you are a ballerina for the next 10 minutes.

Lie down on the floor and have another player sit on you for the next round.

Boomerang Dare. For the rest of the game you must perform any dare you challenge another player with.

Eat three bites of dog/cat food.

Post "just finished watching sesame street and I think big bird is pregnant." to your facebook status

Put a blindfold on yourself then select two other players. Remove one minor article of clothing form each player and put it on the other player.

Name all seven of Snow White's dwarfs. Any you are unable to name in 30 seconds will be written on your arms, legs, belly or face by the other players.

Change your email signature to read "proud servant of Xena Warrior Princess" Keep it that way for 24 hours.

Do three different yoga positions. Get input from the group on your form and stance.

Remove another players shoes and socks with out using your hands.

Select another player and repeat everything they say for the next 3 rounds.

Tape two paper/plastic cups to the front of your shirt.

Go to the kitchen and eat something that is not meant to be eaten alone (like chili powder, pepper, etc).

Get on all four and howl and bark at another player anytime they move or speak for the next 3 rounds.

Take an item of food from the refrigerator and kiss it passionately for 90 seconds.

Get down on your knees and pray for the group.



Join the conversation on facebook.
Other Truth or Dare Resources
Truth or Dare Question for Fun and Profit (All Truth or Dare questions)
20 Random Truth or Dare Questions
50 questions guaranteed to embarrass any adult.
20 Most Popular Truth or Dare Questions
20 Funny Truth or Dare Questions for Girls
20 Embarrassing Truth or Dare Questions for Boys
100 Exciting and Slightly Awkward Dares
20 Embarrassing Random Dares
20 Most Popular Dares for Truth or Dare Questions
Play Truth or Dare with the Truth or Dare Starter Game
You may also want to look at our truth or dare game page.
Fun get to know you questions for all ages home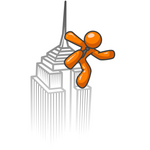 <<Previous Page - Random Dares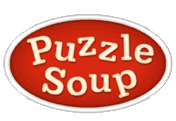 The best collection of rebus puzzles on the web courtesy of PuzzleSoup

I was not created to be occupied by eating delicious foods like tied up cattle. - Ali ibn Abi Talib