Truth or Dare (Random Dares)
Random jaw dropping dares, they are funny and engaging if somewhat embarrassing dares. The dares outlined here can be used alone to play the game or can be used as a launching point to create your own challenges. These dares are designed to address groups of teens through adults. There is no blatantly adult content but it is not suitable for younger players.
I dare you to ... reload this page
Go to the kitchen and eat something that is not meant to be eaten alone (like chili powder, pepper, etc).

Do a head-stand or a hand stand for 60 seconds.

Put lipstick on another player but you are not allowed to use your hands.

Boomerang Dare. For the rest of the game you must perform any dare you challenge another player with.

Touch your elbows together and hold them that way for the next 3 rounds.

Place both your hands in another players pockets and keep them there for 15 minutes. You must each perform a dare before you are allowed to remove them.

Have another player draw a mustache on you using catsup, mustarded or some other food item. You cannot wipe it off but you can lick it off or have another player lick it off.

Name all seven of Snow White's dwarfs. Any you are unable to name in 30 seconds will be written on your arms, legs, belly or face by the other players.

Shake a strangers hand and refuse to let go.

Pick a player and make them laugh by whatever means you can. If you cannot make them laugh in 30 seconds you perform a second dare.

Turn one article of your clothing inside out.

Go to the bathroom and put your pants on backwards and were them that way for the rest of the game.

Sing the theme song from any TV show.

Have the player on your right sit on your lap for the next two rounds.

Do the hokey pokey in the middle of a circle of players and sing the song that goes with it.

Go to the bathroom and change, you must "go commando" for the rest of the game.

You have to remain perfectly sill for one minute. Meanwhile another player is going to attempt to get you to move buy whatever means he/she can think of.

Cluck like a chicken every time someone says your name. Continue this for the rest of the game.

Select another player and describe in detail what you would have them do if they were your slave for the next hour. What would you have them do? (The selected player must then accept or reject the offer to become your slave.)

Tuck in your shirt and drop an ice cube down your front. You must then perform a break dance until the ice cube shakes out or melts.



Join the conversation on facebook.
Other Truth or Dare Resources
Truth or Dare Question for Fun and Profit (All Truth or Dare questions)
20 Random Truth or Dare Questions
50 questions guaranteed to embarrass any adult.
20 Most Popular Truth or Dare Questions
20 Funny Truth or Dare Questions for Girls
20 Embarrassing Truth or Dare Questions for Boys
100 Exciting and Slightly Awkward Dares
20 Embarrassing Random Dares
20 Most Popular Dares for Truth or Dare Questions
Play Truth or Dare with the Truth or Dare Starter Game
You may also want to look at our truth or dare game page.
Fun get to know you questions for all ages home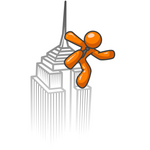 <<Previous Page - Random Dares

user favorite questions, best of Get To Know U

No one ever went bankrupt betting on the stupidity of the American Consumer. – Ben Bernanke