Truth or Dare (Random Dares)
Random jaw dropping dares, they are funny and engaging if somewhat embarrassing dares. The dares outlined here can be used alone to play the game or can be used as a launching point to create your own challenges. These dares are designed to address groups of teens through adults. There is no blatantly adult content but it is not suitable for younger players.
I dare you to ... reload this page
Deliver a 3-5 minute lecture entitled "flirting for the modern teenager". Be sure to include diagrams and demonstrations. Uses the other players to demonstrate your points.

Place some food on a plate on the floor do push-up over the plate and eat a bite every time you go down.

Recruit another player to play the role of your ex-boyfriend/girlfriend you must then re-enact your breakup?

Ride another player like a horse and do your best & loudest "YeeeHawww"

Go to the neighbors and ask to borrow an umbrella

Shake a strangers hand and refuse to let go.

Say the alphabet backwards. You have 30 seconds if you cannot do it, you must preformed two more dares.

Login to your favorite video game and allow another player to do whatever that what with you account for 3 minutes.

Use a seductive voice to tell another player about one of your turn offs

Clasp your hands behind your back. Have another player feed you from their hands. The use of utensils is not allowed.

Hand your cell phone to another player and let them text anything they want to any single contact.

Speak in Shakespearean English for the next 5 rounds.

Have another player paint the toenails on only your left foot. (if no nail polish is available use something else like pen, marker, or ketchup)

Take a dollar bill out of your pocket and lick it.

Name all seven of Snow White's dwarfs. Any you are unable to name in 30 seconds will be written on your arms, legs, belly or face by the other players.

Tape two paper/plastic cups to the front of your shirt.

Place your hand on another players shoulder and keep it there for the next three rounds.

See how many ice cubes you can fit in your mouth at one time.

Record a video of you singing any popular song that you know all the words to and post it to youtube

Turn one article of your clothing inside out.



Join the conversation on facebook.
Other Truth or Dare Resources
Truth or Dare Question for Fun and Profit (All Truth or Dare questions)
20 Random Truth or Dare Questions
50 questions guaranteed to embarrass any adult.
20 Most Popular Truth or Dare Questions
20 Funny Truth or Dare Questions for Girls
20 Embarrassing Truth or Dare Questions for Boys
100 Exciting and Slightly Awkward Dares
20 Embarrassing Random Dares
20 Most Popular Dares for Truth or Dare Questions
Play Truth or Dare with the Truth or Dare Starter Game
You may also want to look at our truth or dare game page.
Fun get to know you questions for all ages home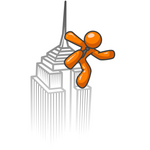 <<Previous Page - Random Dares

How to make new friends, going back to school

The first rule of any technology used in a business is that automation applied to an efficient operation will magnify the efficiency. The second is that automation applied to an inefficient operation will magnify the inefficiency. – Bill Gates