Truth or Dare (Random Dares)
Random jaw dropping dares, they are funny and engaging if somewhat embarrassing dares. The dares outlined here can be used alone to play the game or can be used as a launching point to create your own challenges. These dares are designed to address groups of teens through adults. There is no blatantly adult content but it is not suitable for younger players.
I dare you to ... reload this page
Turn one article of your clothing inside out.

For the rest of the evening wear a bicycle helmet. If a helmet is unavailable enlist the other players to help you fashion one out of cardboard, foil or whatever is available.

Name all seven of Snow White's dwarfs. Any you are unable to name in 30 seconds will be written on your arms, legs, belly or face by the other players.

Proclaim your undying devotion to the next person who walks into the room.

Have another player paint the toenails on only your left foot. (if no nail polish is available use something else like pen, marker, or ketchup)

Ride another player like a horse and do your best & loudest "YeeeHawww"

Take a marker and draw a circle around your physical feature you are the most self conscious about.

You have to remain perfectly sill for one minute. Meanwhile another player is going to attempt to get you to move buy whatever means he/she can think of.

Peel a banana with out using your hands.

Go to the bathroom and put your pants on backwards and were them that way for the rest of the game.

Put your fingers in your ear then pull it out and lick them both.

Have another player tie or tape your hands together for a minimum of the next three rounds. You must select a dare before you can be untied.

Lick the palm and back of hand for the player directly across from you.

Change your email signature to read "proud servant of Xena Warrior Princess" Keep it that way for 24 hours.

Put an ice cube in your pants pocket and keep it there until it completely melts.

Do three different yoga positions. Get input from the group on your form and stance.

Post "just finished watching sesame street and I think big bird is pregnant." to your facebook status

Recruit another player to play the role of your ex-boyfriend/girlfriend you must then re-enact your breakup?

Have another player draw a mustache on you using catsup, mustarded or some other food item. You cannot wipe it off but you can lick it off or have another player lick it off.

Pound your chest and do your best Tarzan yell.



Join the conversation on facebook.
Other Truth or Dare Resources
Truth or Dare Question for Fun and Profit (All Truth or Dare questions)
20 Random Truth or Dare Questions
50 questions guaranteed to embarrass any adult.
20 Most Popular Truth or Dare Questions
20 Funny Truth or Dare Questions for Girls
20 Embarrassing Truth or Dare Questions for Boys
100 Exciting and Slightly Awkward Dares
20 Embarrassing Random Dares
20 Most Popular Dares for Truth or Dare Questions
Play Truth or Dare with the Truth or Dare Starter Game
You may also want to look at our truth or dare game page.
Fun get to know you questions for all ages home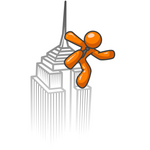 <<Previous Page - Random Dares

30 Moral Quandaries, questions to make you think.

Success, the real success, does not depend upon the position you hold but upon how you carry yourself in that position. - Theodore Roosevelt