Truth or Dare (Random Dares)
Random jaw dropping dares, they are funny and engaging if somewhat embarrassing dares. The dares outlined here can be used alone to play the game or can be used as a launching point to create your own challenges. These dares are designed to address groups of teens through adults. There is no blatantly adult content but it is not suitable for younger players.
I dare you to ... reload this page
Get on all four and howl and bark at another player anytime they move or speak for the next 3 rounds.

Ask a complete stranger for a hug?

Put on a blindfold and feel another players face, see if you can guess who it is buy touch alone.

Have another player draw a pair of lips around your belly-button.

Deliver a 3-5 minute lecture entitled "flirting for the modern teenager". Be sure to include diagrams and demonstrations. Uses the other players to demonstrate your points.

Get on your hands and knees, purr like a cat, and rub against the legs of the other players.

Do three different yoga positions. Get input from the group on your form and stance.

Become the slave of another player of your choosing for 10 minutes.

Talk for 90 seconds without stopping or using the word "um"

Peel a banana with out using your hands.

Attach toilet paper to your shoe and keep it there for the rest of the game.

Select another player and repeat everything they say for the next 3 rounds.

Login to your favorite video game and allow another player to do whatever that what with you account for 3 minutes.

Blow a raspberry on the stomach of another player

Tell the group where you are ticklish and have another player tickle you

Hand your cell phone to another player and let them text anything they want to any single contact.

Have another player tie you ankles together and keep them tied for 10 minutes.

Slow dance with another player for the next two rounds.

Start an annoying email promising good luck and riches or disaster and sorrow is they forward it on to 10 friends. You must then email it to 10 friends who are not playing with you.

Brush another players teeth.



Join the conversation on facebook.
Other Truth or Dare Resources
Truth or Dare Question for Fun and Profit (All Truth or Dare questions)
20 Random Truth or Dare Questions
50 questions guaranteed to embarrass any adult.
20 Most Popular Truth or Dare Questions
20 Funny Truth or Dare Questions for Girls
20 Embarrassing Truth or Dare Questions for Boys
100 Exciting and Slightly Awkward Dares
20 Embarrassing Random Dares
20 Most Popular Dares for Truth or Dare Questions
Play Truth or Dare with the Truth or Dare Starter Game
You may also want to look at our truth or dare game page.
Fun get to know you questions for all ages home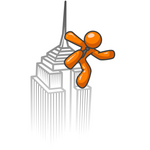 <<Previous Page - Random Dares

When was your first time, Fifty Firsts

If we had had more time for discussion we should probably have made a great many more mistakes. -Leon Trotsky