Truth or Dare (Random Dares)
Random jaw dropping dares, they are funny and engaging if somewhat embarrassing dares. The dares outlined here can be used alone to play the game or can be used as a launching point to create your own challenges. These dares are designed to address groups of teens through adults. There is no blatantly adult content but it is not suitable for younger players.
I dare you to ... reload this page
Sing the theme song from any TV show.

Dip you finger in peanut butter and have another player lick it off.

Get on your hands and knees, purr like a cat, and rub against the legs of the other players.

Tape two paper/plastic cups to the front of your shirt.

Do an impression of another player. Continue until someone is able to guess who you are impersonating.

Get down on your knees and pray for the group.

Take a dollar bill out of your pocket and lick it.

Tuck in your shirt and drop an ice cube down your front. You must then perform a break dance until the ice cube shakes out or melts.

Speak in rhyme for the next 5 rounds.

Say the alphabet backwards. You have 30 seconds if you cannot do it, you must preformed two more dares.

Pound your chest and do your best Tarzan yell.

Go down into the splits for as far as you can and hold it as long as you can

Shake a strangers hand and refuse to let go.

Have the player on your right sit on your lap for the next two rounds.

Post "just finished watching sesame street and I think big bird is pregnant." to your facebook status

Place your hand on another players shoulder and keep it there for the next three rounds.

Select another player and describe in detail what you would have them do if they were your slave for the next hour. What would you have them do? (The selected player must then accept or reject the offer to become your slave.)

Do the hokey pokey in the middle of a circle of players and sing the song that goes with it.

Put on a blindfold and have three other players blow in your ear. See if you can guess who each is.

Blow a raspberry on the stomach of another player



Join the conversation on facebook.
Other Truth or Dare Resources
Truth or Dare Question for Fun and Profit (All Truth or Dare questions)
20 Random Truth or Dare Questions
50 questions guaranteed to embarrass any adult.
20 Most Popular Truth or Dare Questions
20 Funny Truth or Dare Questions for Girls
20 Embarrassing Truth or Dare Questions for Boys
100 Exciting and Slightly Awkward Dares
20 Embarrassing Random Dares
20 Most Popular Dares for Truth or Dare Questions
Play Truth or Dare with the Truth or Dare Starter Game
You may also want to look at our truth or dare game page.
Fun get to know you questions for all ages home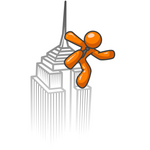 <<Previous Page - Random Dares

What to talk about on a first date, first date small talk

I once asked a hermit in Italy how he could venture to live alone, in a single cottage, on the top of a mountain, miles from any habitation? He replied, that Providence was his next-door neighbor. - Laurence Sterne