Truth or Dare (Random Dares)
Random jaw dropping dares, they are funny and engaging if somewhat embarrassing dares. The dares outlined here can be used alone to play the game or can be used as a launching point to create your own challenges. These dares are designed to address groups of teens through adults. There is no blatantly adult content but it is not suitable for younger players.
I dare you to ... reload this page
Proclaim your undying devotion to the next person who walks into the room.

Lie down on the floor and have another player sit on you for the next round.

Call Wal-Mart and ask if you can use their dressing room to try on a pair of jeans you received as a gift.

Deliver a 3-5 minute lecture entitled "flirting for the modern teenager". Be sure to include diagrams and demonstrations. Uses the other players to demonstrate your points.

Have another player tie or tape your hands together for a minimum of the next three rounds. You must select a dare before you can be untied.

Do a head-stand or a hand stand for 60 seconds.

Give a piggyback ride to or receive a piggyback ride from another player.

Recruit another player to play the role of your ex-boyfriend/girlfriend you must then re-enact your breakup?

Place your hand on another players shoulder and keep it there for the next three rounds.

Sing the theme song from any TV show.

Brush another players teeth.

For the rest of the evening wear a bicycle helmet. If a helmet is unavailable enlist the other players to help you fashion one out of cardboard, foil or whatever is available.

Sing everything you say for the next 5 minutes.

Pretend you are a ballerina for the next 10 minutes.

Do everything in slow-motion for three rounds.

Touch your elbows together and hold them that way for the next 3 rounds.

Brush your teeth and drink a glass or orange juice. If a tooth brush is not available get creative and use a carrot or some other item.

Get on all four and howl and bark at another player anytime they move or speak for the next 3 rounds.

Speak in Shakespearean English for the next 5 rounds.

Put a blindfold on yourself then select two other players. Remove one minor article of clothing form each player and put it on the other player.



Join the conversation on facebook.
Other Truth or Dare Resources
Truth or Dare Question for Fun and Profit (All Truth or Dare questions)
20 Random Truth or Dare Questions
50 questions guaranteed to embarrass any adult.
20 Most Popular Truth or Dare Questions
20 Funny Truth or Dare Questions for Girls
20 Embarrassing Truth or Dare Questions for Boys
100 Exciting and Slightly Awkward Dares
20 Embarrassing Random Dares
20 Most Popular Dares for Truth or Dare Questions
Play Truth or Dare with the Truth or Dare Starter Game
You may also want to look at our truth or dare game page.
Fun get to know you questions for all ages home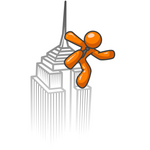 <<Previous Page - Random Dares

How to talk to a boy, in 4 easy steps

As soon as the land of any country has all become private property, the landlords, like all other men, love to reap where they never sowed, and demand a rent even for its natural produce. - Adam Smith