Truth or Dare (Random Dares)
Random jaw dropping dares, they are funny and engaging if somewhat embarrassing dares. The dares outlined here can be used alone to play the game or can be used as a launching point to create your own challenges. These dares are designed to address groups of teens through adults. There is no blatantly adult content but it is not suitable for younger players.
I dare you to ... reload this page
Lie down on the floor and have another player sit on you for the next round.

Have another player draw a pair of lips around your belly-button.

Call your mother and ask her if she believes in aliens?

Speak Like Elmer Fudd for the next three rounds.

For the rest of the night begin everything you say with "All hail Queen Nefertiti."

Dip you finger in peanut butter and have another player lick it off.

Pick your nose and show the results to the group?

Do three different yoga positions. Get input from the group on your form and stance.

Put on a blindfold and have three other players blow in your ear. See if you can guess who each is.

Take off your shoe and suck on one of your toes. If you are unable to suck on your own toe you must suck on another players toe.

Sing the theme song from any TV show.

Take a dollar bill out of your pocket and lick it.

Boomerang Dare. For the rest of the game you must perform any dare you challenge another player with.

Do an impression of another player. Continue until someone is able to guess who you are impersonating.

Go to the bathroom and put your pants on backwards and were them that way for the rest of the game.

Blow a raspberry on the stomach of another player

Speak in Shakespearean English for the next 5 rounds.

Place both your hands in another players pockets and keep them there for 15 minutes. You must each perform a dare before you are allowed to remove them.

Go to the kitchen and eat something that is not meant to be eaten alone (like chili powder, pepper, etc).

Go down into the splits for as far as you can and hold it as long as you can



Join the conversation on facebook.
Other Truth or Dare Resources
Truth or Dare Question for Fun and Profit (All Truth or Dare questions)
20 Random Truth or Dare Questions
50 questions guaranteed to embarrass any adult.
20 Most Popular Truth or Dare Questions
20 Funny Truth or Dare Questions for Girls
20 Embarrassing Truth or Dare Questions for Boys
100 Exciting and Slightly Awkward Dares
20 Embarrassing Random Dares
20 Most Popular Dares for Truth or Dare Questions
Play Truth or Dare with the Truth or Dare Starter Game
You may also want to look at our truth or dare game page.
Fun get to know you questions for all ages home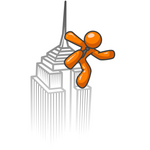 <<Previous Page - Random Dares

The best humorous and funny questions, 101 ponderable questions

Of course it is the same old story. Truth usually is the same old story. – Margret Thatcher