Truth or Dare (Random Dares)
Random jaw dropping dares, they are funny and engaging if somewhat embarrassing dares. The dares outlined here can be used alone to play the game or can be used as a launching point to create your own challenges. These dares are designed to address groups of teens through adults. There is no blatantly adult content but it is not suitable for younger players.
I dare you to ... reload this page
Sit astride another players back or lap and peddle as if riding a bicycle. Pantomime an entire Tour de France style bicycle race complete with hill assents, passing other players and a triumphant finish. The performance should last at least two minutes.

Turn one article of your clothing inside out.

Go down into the splits for as far as you can and hold it as long as you can

Ask a complete stranger for a hug?

Do a head-stand or a hand stand for 60 seconds.

Stand facing another player. Each player must reach out toward the other player and get as close as possible to the other player with out touching them. The player who first touches the other player must answer a penalty truth question.

Brush another players teeth.

Get on all four and howl and bark at another player anytime they move or speak for the next 3 rounds.

Poke someone you do not know on facebook

Blow a raspberry on the stomach of another player

Get down on your knees and pray for the group.

Do an impression of another player. Continue until someone is able to guess who you are impersonating.

Act out a TV commercial of your choosing. Enlist the help of other players as needed but you cannot tell which

Ride another player like a horse and do your best & loudest "YeeeHawww"

Slow dance with another player for the next two rounds.

Peel a banana with out using your hands.

Read the last text message you received out load.

Do three different yoga positions. Get input from the group on your form and stance.

Proclaim your undying devotion to the next person who walks into the room.

Boomerang Dare. For the rest of the game you must perform any dare you challenge another player with.



Join the conversation on facebook.
Other Truth or Dare Resources
Truth or Dare Question for Fun and Profit (All Truth or Dare questions)
20 Random Truth or Dare Questions
50 questions guaranteed to embarrass any adult.
20 Most Popular Truth or Dare Questions
20 Funny Truth or Dare Questions for Girls
20 Embarrassing Truth or Dare Questions for Boys
100 Exciting and Slightly Awkward Dares
20 Embarrassing Random Dares
20 Most Popular Dares for Truth or Dare Questions
Play Truth or Dare with the Truth or Dare Starter Game
You may also want to look at our truth or dare game page.
Fun get to know you questions for all ages home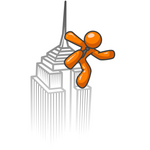 <<Previous Page - Random Dares

30 Moral Quandaries, questions to make you think.

Occasionally, I have come across a last patch of snow on top of a mountain in late May or June. There is something very powerful about finding snow in summer. - Andy Goldsworthy