Truth or Dare (Random Dares)
Random jaw dropping dares, they are funny and engaging if somewhat embarrassing dares. The dares outlined here can be used alone to play the game or can be used as a launching point to create your own challenges. These dares are designed to address groups of teens through adults. There is no blatantly adult content but it is not suitable for younger players.
I dare you to ... reload this page
Recruit another player to play the role of your ex-boyfriend/girlfriend you must then re-enact your breakup?

Have another player draw a mustache on you using catsup, mustarded or some other food item. You cannot wipe it off but you can lick it off or have another player lick it off.

Proclaim your undying devotion to the next person who walks into the room.

Speak in Shakespearean English for the next 5 rounds.

Sit astride another players back or lap and peddle as if riding a bicycle. Pantomime an entire Tour de France style bicycle race complete with hill assents, passing other players and a triumphant finish. The performance should last at least two minutes.

Attach toilet paper to your shoe and keep it there for the rest of the game.

You must respond to any quest with "You bet, Governor" for the next 3 rounds.

Pretend you are a ballerina for the next 10 minutes.

Go to the neighbors and ask to borrow an umbrella

Have another player select a food from the kitchen for you to eat without the uses of your hands. (The messier the better.)

Select another player and describe in detail what you would have them do if they were your slave for the next hour. What would you have them do? (The selected player must then accept or reject the offer to become your slave.)

Do everything in slow-motion for three rounds.

Tell the group where you are ticklish and have another player tickle you

Eat three bites of dog/cat food.

Deliver a 3-5 minute lecture entitled "flirting for the modern teenager". Be sure to include diagrams and demonstrations. Uses the other players to demonstrate your points.

Cluck like a chicken every time someone says your name. Continue this for the rest of the game.

Post a picture of your self on Hot or Not

Take an item of food from the refrigerator and kiss it passionately for 90 seconds.

Boomerang Dare. For the rest of the game you must perform any dare you challenge another player with.

Pick your nose and show the results to the group?



Join the conversation on facebook.
Other Truth or Dare Resources
Truth or Dare Question for Fun and Profit (All Truth or Dare questions)
20 Random Truth or Dare Questions
50 questions guaranteed to embarrass any adult.
20 Most Popular Truth or Dare Questions
20 Funny Truth or Dare Questions for Girls
20 Embarrassing Truth or Dare Questions for Boys
100 Exciting and Slightly Awkward Dares
20 Embarrassing Random Dares
20 Most Popular Dares for Truth or Dare Questions
Play Truth or Dare with the Truth or Dare Starter Game
You may also want to look at our truth or dare game page.
Fun get to know you questions for all ages home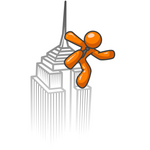 <<Previous Page - Random Dares

What to talk about on a first date, first date small talk

If A is a success in life, than A equals x plus y plus z. Work is x; y is play; and z is keeping your mouth shut. - Albert Einstein